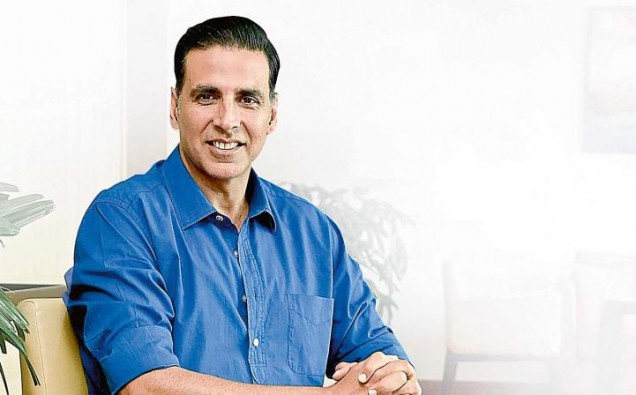 Do you feel like you are at home in London?
Yes, I do feel at home in London! My mother was here one month ago and stayed here for 15 days. She thought that she would miss Indian food whilst she was here, but she was very happy to find out that everything is available here anyway!
What led you towards your latest film Gold?
I am always open to new projects, which I believe are exciting and send out a particular message. This was one of the reasons I wanted to lend my name to 'Pad Man' and 'Toilet' and GOLD was no exception to this. The movie is a sports drama which showcases the dawn of a new era for India.  It tackles subjects that are still relevant today. At some stage in life we have all been that underdog and some may even be currently experiencing it. I want it to create a connection with the audience and that team of 1948, who cemented their place in history.
Gold emphasises the fighting spirit you need to succeed and nothing is more magical when that success comes after the sheer blood, sweat and tears you have shed. I've always seen sports as the greatest platform for people to come together, fighting for one cause and that is victory in the true sense.
How have you been able to find such unique subjects in recent years?
As I said, I wanted to make more serious cinema, something that has an impact on the audience and suddenly some very well written scripts started coming my way. Those films have a special place in my heart, as they are real and raw, but that does not mean I'm staying away from other genres. For the longest time I was typecast as an action hero until I did Hera Pheri and things changed for the better. Hence I always like to mix it up like I'm doing a comedy, Housefull 4 as well as a war drama called Kesari, then there's a dramedy called Good News as well. So this way hopefully I get to entertain all sections of audience.
Were you surprised a film hadn't been made on this amazing subject?
Absolutely, people should know what happened in 1948. Hockey is an important game and Gold is an important film. Even though it is a sports drama, Gold lightly touches upon the birth of our nation. Youngsters should know about our history. Things are changing in the industry; we are coming out with good films now.
What has the reaction been to the film so far?
Since the launch of the Stand Up For Gold unit was released even prior to the trailer there has been a sense of hype and excitement surrounding the film and that is always good to see. I can't tell people to go and see the film or force them to like it, but what has been important is that they are already showing respect to the film and the history-side of it. I strongly feel that it is important to see a positive response from your audiences as they are the decision makers at the end of the day and we hope they like the movie, and are inspired by it.
Do you give a lot of importance to being no. 1 and getting the Gold Medal in sports?
To win a Gold medal is something to be proud of but it's also about hard work and not being disappointed if you don't win it. The most important thing is to enjoy playing sports on a daily basis and not feel the need to be the best. You should associate yourself with it and have fun.
You have changed many people's lives through your movies and the kind of choices and you are bringing some revolution.
I feel fortunate that I have been able to even be a part of the movement. I wanted to make movies such as Pad Man and Toilet before but back then I didn't have the resources and also the kind of acceptance we have now from the audience wasn't prevalent then. It's only very recently that I have become a producer and now I want to make films that make a difference to the society at large and spread a message.