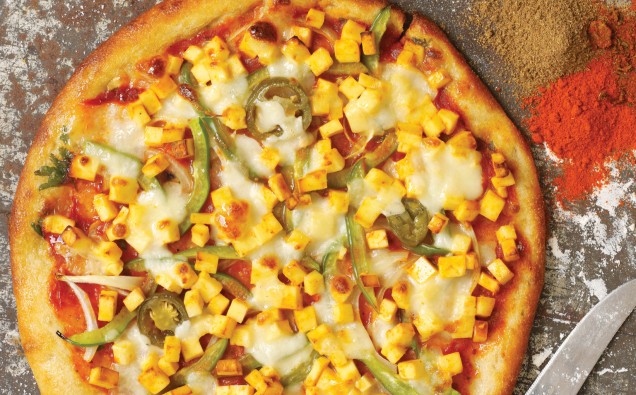 Add flavour to your delicious evening with paneer pizza. Try out this quick, easy to make recipe.
Ingredients
Ready- made Pizza Crust – 1, medium size
Pizza Sauce – 4 tblsp
Paneer – 100g cubed
Green Capsicum – 1, cubed
Spinach – 1, small bunch, finely chopped
Cheese – 100g, grated
Butter – 1 tsp
Method
-Spread butter and pizza sauce on the readymade crust.
-Add a layer of spinach leaves, paneer and capsicum.
-Sprinkle cheese on top and bake in a preheated oven at 160C/300F till the cheese melts and the top becomes a little crisp.
-Remove and serve hot.