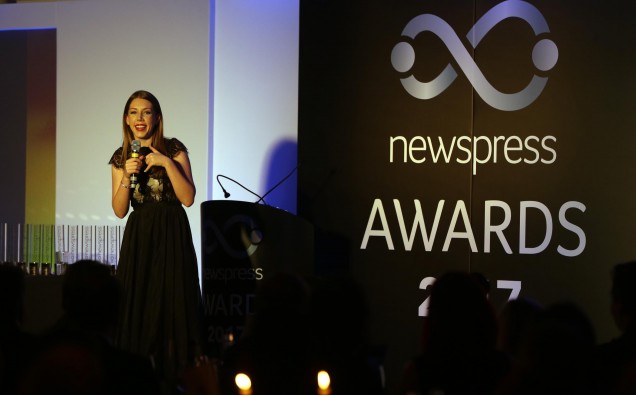 Entries are now open for the 2018 Newspress Awards honouring excellence in automotive journalism and PR.
Winners will be announced during a gala dinner at The Brewery in Clerkenwell, London, on Wednesday, March 28, 2018, with The National Lottery's Voice of the Balls Alan Dedicoat directing a night of entertainment that will feature a celebrity star guest.
It's simple to enter. Journalists, photographers and videographers can put forward their own work in a number of specific categories via the 'Enter' tab on the Newspress Awards website www.newspress.co.uk/awards. Entries will be accepted until 11.59pm on March 4, 2018.
Two new categories have been introduced: Irish Automotive PR and Irish Journalist of the Year. Those wishing to enter in the editorial categories can submit work into whichever they wish, but with only one entry per category.
Staffers and freelancers are equally welcome to apply, and all entries will be judged on merit. The awards are judged by a wholly independent judging panel made up of experienced media experts.
The PR awards for Press Office, PR, Rising PR Star and Irish PR of the Year are on a vote-only basis, with votes cast by Newspress-registered journalists only. In these three categories, the individuals with the most votes will win. Anyone wishing to put forward candidates for the Special Newspress Award or Lifetime Achievement Award are welcome to do so and can leave supporting information on the online entry form.
Manufacturers or PR agencies wishing to purchase tickets or tables should contact Jackie Allard at Newspress, jackie.allard@newspress.co.uk
*As with the 2017 awards there will be a number of fully branded sponsorship opportunities allowing automotive and associated companies to put their brand in front of the UK's elite motoring media and OEMs. This year sponsors can sponsor individual awards. Manufacturers, PR agencies or associated companies wishing to find out more about sponsoring the event and are interested in purchasing tickets/tables, should contact Jackie Allard at Newspress, jackie.allard@newspress.co.uk.