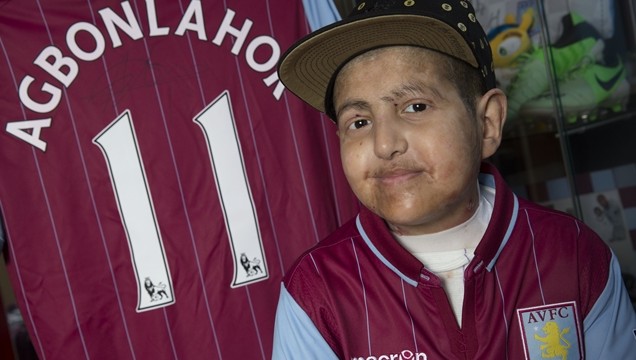 Brave Birmingham boy, Moin Younis, won the Teenage Child of Courage award at the Pride of Britain awards event. He is the only youngster in the world to suffer from the rare and painful skin condition called Epidermolysis bullosa.
Moin, from Handsworth Wood, spends 4-5 hours daily dressing his body in bandages because his skin can bleed with just a single touch. In his spare time, he volunteers as an ambassador for Acorn's Children's' Hospice, helping out other children with serious illnesses.
The Aston Villa fan is also a pundit for Aston Villa's website, interviewing current footballers and players from the past. The 17-year-old was given the award by superstar footballers, Jermain Defoe, Jamie Vardy. He was even surprised by the legendary David
Beckham, who told him; "You are an amazing person, everything you have had to go through and are going through.
You care about other people and are now an ambassador which is incredible." Moin told the audience: "I hope people are impressed by my story. People see my face and hands and that's all they get to see and that looks fine. What they don't see is that. That picture.
"I dream of getting up in the morning and going for a walk and every single day I have got to get in the bath.
It stings so much. Every morning I am terrified. Every night I sleep and I don't want to get up because it's really that hard. He said: "It just means the world. I didn't think I deserved it to be honest. But when you have the likes of David Beckham, Jamie Vardy, and Jermaine Defoe and so on – big celebrities telling you that you are doing a good
job, it just makes you want to keep going and makes you feel like you are doing something good."