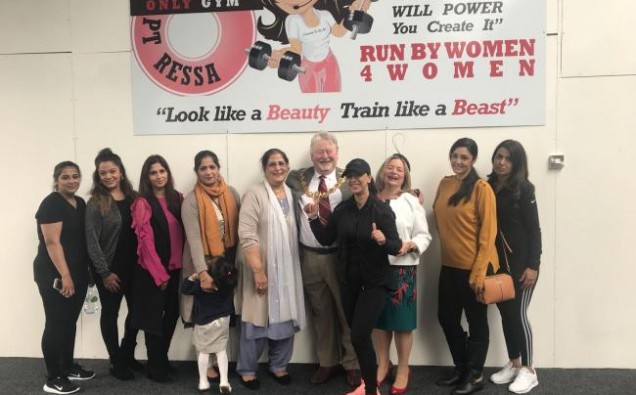 A gym which has been launched by personal trainer Ressa is located at Unit 3B Valley Mills on Southfield Street, Nelson and is run entirely by women.
The gym features prayer facilities with a crèche opening soon with membership at £20 a month.
Owner of the gym, personal trainer PT Ressa said, "This new ladies only gym run by women and for women will encourage women to feel comfortable and train in an open space just for them."
"We started renovating this space three weeks ago, and the amount of support and help I received from the ladies was incredible."
"We managed to achieve this within the short time frame, and we will continue to grow and develop the gym with exciting things coming soon."
"This will gym will bring all women together regardless of age, religion or culture and all the hard work has paid off!"
The launch of the gym took place in September and was attended by Mayoress Janet Starkie and Mayor of Pendle Councillor James Starkie
Gym user Kelly Tibbs said, "This new gym will help me a lot because I have dyspraxia and Ressa is a great personal trainer."
"She understands the needs of all her clients. Joining this female-only gym will help me with not only my physical state but my mental state."
"It will boost my confidence and help me meet other women who are on their own journey."
"I don't have many friends, but this is also a social space for me as well as a gym."
The opening times for the gym are Monday to Friday 8am-10pm, and during the weekend the gym is open from 10am-6pm.