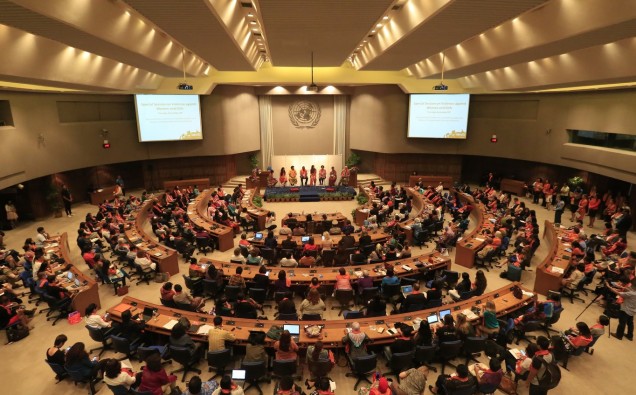 India has refused to go into talks with Pakistan at the 73rd session of the United Nations assembly this year. The cancellation comes less than 24 hours after India agreed to have the countries' respective ministers discuss matters of foreign policy together formally for the first time in three years.
The cancellation from India follows a further dispute over the occupation of the Himalayan territories of Jammu and Kashmir. On Wednesday the 19th of September 2018, Maleeha Lodhi, the UN ambassador to Pakistan argued to persuade India to allow a UN resolution to the problem. She suggested Kashmir's fate be decided by an assembly administered referendum on the location's sovereignty.
Pakistan's neighbouring country fired back as, Syed Akbaruddin, India's ambassador to the UN has called the international body of the assembly "ill-suited to perform mediation" of the issue "in every circumstance."
The cancellation of the 73rd session meeting has happened now only days after. Raveesh Kumar, Delhi's foreign affairs spokesman, declared refusal of India to attend the assembly in New York later this October. The meeting was intended to take place between India and Pakistan's foreign ministers; Sushma Swaraj and Shah Mahmood Qureshi, but now has been called off due to India's accusations of Pakistan as formulating their own "evil" and non-peaceful agenda.
Kumar mentioned the insurgency scene within the Himalayan territory of Kashmir which it claims is funded and militarised by Islamabad on Pakistan's account. He also cited the discovery of the dead bodies of three Indian police officers discovered in the area.
On the same day, China refused to back either Pakistan or India on the issue and declared that the dispute was solely for the two countries to solve between themselves.  China's Foreign Ministry spokesman Lu Kang released the following statement: "The Kashmir issue is an issue leftover from history… China hopes India and Pakistan can increase dialogue and communication, and properly handle relevant issues and jointly safeguard peace and stability."
The Pakistani government has responded to India's cancellation of the meeting with deep disappointment. They have declared to constantly feeling the need to resolve the on-going disputes between the two countries peacefully, and owing it to the future generations of Pakistan and the prosperity of their people in order to do so. The government further released the following statement: "In our view, dialogue and diplomacy are the only constructive way forward for the two countries to address mutual concerns, rebuild trust, resolve longstanding disputes and establish durable peace in South Asia."