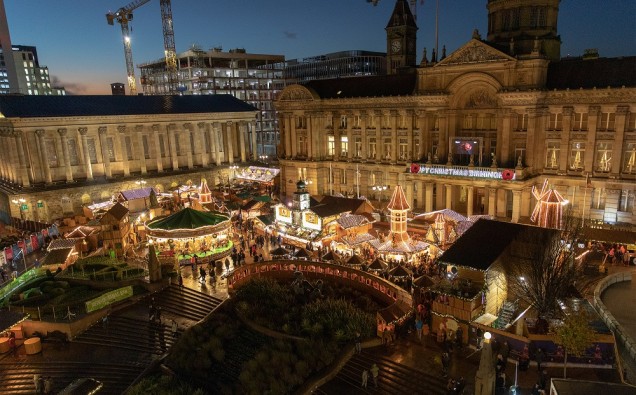 Birmingham's Frankfurt Christmas Market will stay open a day longer this year, with majority of its stalls opening on 24 December.
The popular city centre attraction was due to close at 9pm on Friday 23 December, but organisers have decided to extend the Christmas cheer until 8pm on Christmas Eve.
Stalls selling a tempting array of food, drink and traditional gifts in Victoria Square and along New Street, will now open between 10am and 8pm on the Saturday before Christmas.
This will give people an extra day to enjoy the city centre's festive attractions, which also include the big wheel and ice rink in Centenary Square which will remain open until 8 January 2023, except on Christmas Day. Find out more and book tickets online.
For more information about the city's Frankfurt Christmas Market, please visit www.thebfcm.co.uk and follow @thechrismoose, the world's only tweeting moose (to our knowledge) on Twitter.