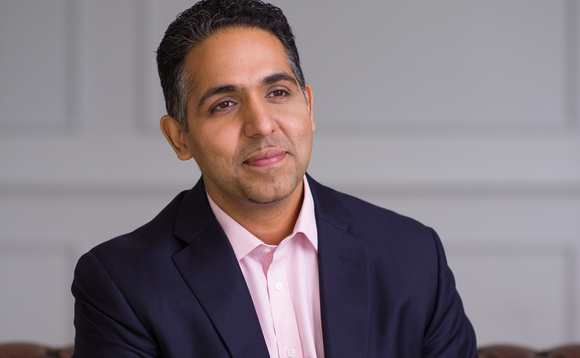 Mitesh Sheth, outgoing CEO of leading independent investment consultant Redington, has been awarded an MBE in the Queen's New Year Honours lists for services to diversity and inclusion within the financial services sector.
Mitesh, who stepped back from his role as Redington CEO at the end of 2021 following eight years at the firm, has long been an influential force championing inclusion and diversity across financial services. During his five years as CEO, Redington experienced a level of growth that saw employee numbers go from less than 80 to over 200, all unified by a company-wide mission to help make 100 million people become financially secure – for the benefit of people and the planet.
This sense of purpose has flowed authentically into the firm's efforts to create a more trusted, sustainable and equitable industry. 
Under his leadership, Redington has consistently led the way on issues relating to diversity and inclusion, with the business being one of the first in the sector to dramatically reduce its gender pay gap – it has a current mean gender pay gap of 4.9%, and bonus pay gap of 3.5% (far lower than the industry average pay gap of 30% according to PWC). The firm has won praise for having one of the most open, innovative and inclusive workplace cultures. Key to its success has been a willingness to experiment, fail fast and iterate, sharing best practice along the way – from returnship programs, line manager training and encouraging a feedback culture, through to reworking reward and promotion processes.
Over the past year Redington has also aligned its default client investment advice to the goals of the Paris Agreement, to help all its clients transition to net zero by 2050, and has offset its historic carbon emissions with a commitment to continue to do so in the future. 
Mitesh is an advisory board member for the Diversity Project, an active member of the CEO sponsor group for the gender workstream, an LGBT Great #50for50 ally, an executive sponsor of the Race & Ethnicity workstream and a regular speaker on industry panels, conferences and at schools about the importance of diversity and inclusion. 
Recognised for both his personal work alongside professional, Mitesh has volunteered for more than 20 years for the Divine Youth Association (DYA UK), a charity inspired by the late Templeton Prize winner Pandurang Shastri Athavale. 
Mitesh Sheth: "I feel blessed to have been recognised for this important work we have been doing over the past few years. It has been a big collaborative effort and it needs to be as there is still a very long way to go."
"The pandemic has further increased the inequalities in our society – we need less talk and more action. If we keep doing what we've always done, we'll continue to get the results that we have always got. As leaders we have a responsibility and opportunity to change ourselves, our teams, our organisations and over time the world. We must begin with empathy and compassion for our fellow human beings, create a safe space to talk and learn openly, be agile in failing fast and sharing lessons to build bridges for all those that are being left behind. I am inspired every day by the many incredible people, past and present, who are creating a more sustainable and equitable industry and world for our children."