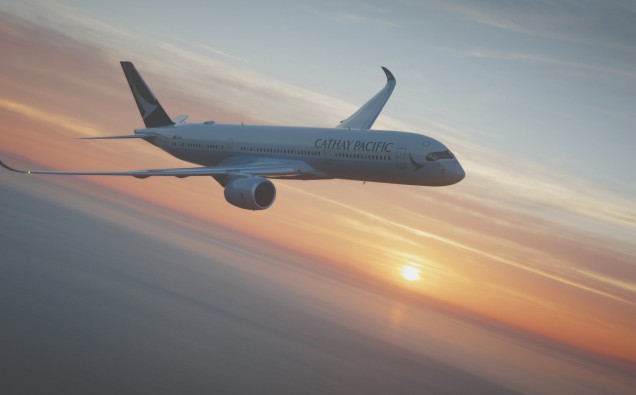 Covid 19 pandemic brought dark black clouds of storm in the career of Cathay Pacific  pilots . Hong Kong based airline Cathay Pacific decided to shut down it's various overseas pilots base. Due to the pandemic many pilots have not been flying on duties since April 2020. Cathay said in a statement, " These pilots were offered redundancy or will get the opportunity to move to Hong Kong ."
The London base is the first one to get closure following other foreign base shutdowns like Canada , Australia, New Zealand, Germany & still reviewing North America pilot bases. The airline said , " The decision is not one we have taken lightly and does not reflect on the professionalism of the pilots based in London."
As the non local Cathay pacific pilots thought to move in Hong Kong but unfortunately their work permit applications were knocked down by Hong Kong's Immigration Department. Cathay Pacific declared that around 496 pilots whose jobs were dependent on securing work permits have failed to get the necessary tick approved from Hong Kong authorities. The same circumstances have been faced by the Australia based pilots who are working for Cathay Pacific , their immigration applications are also rejected to relocate to Hong Kong.  In this list there are many pilots who have worked for years in Cathay Pacific.
In a statement Cathay Pacific confirmed , " We have been informed by the Immigration Department that the work permit applications from overseas based pilots who have applied to relocate to Hong Kong have been rejected . We are reaching out to support these officers , many of whom will have the opportunity to elect enhanced termination benefits ."  One of the main reasons behind this may be the high level of unemployment existing among Hong Kong based pilots. Some argued that Hong Kong should first need to look at their own people who are out of work living in Hong Kong. Approxi. 300 pilots are out of work in Hong Kong which also include the former Cathay Pacific Dragon.
According to Alex Jackson , Chairman of Hong Kong Aircrew officers Association, " This decision was one made by the Hong Kong government , the options for better resolution were limited and outside our control , especially in the current climate."
At last, slowly and slowly  these things will be faced by all the non local pilots working for Cathay Pacific in different overseas bases. Now how the airline will deal with this situation that we have to see.
By: Rida Khan ( Aviation Author )
Instagram A/c : aviationauthor.ridakhan