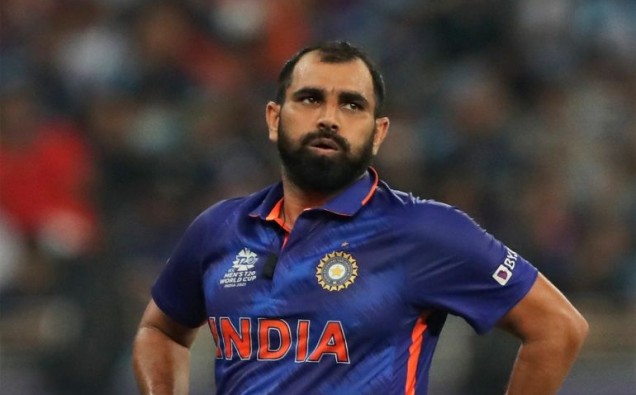 In South Asian neighbouring states, ties have been cold, and cricket matches tend to exacerbate these tensions.
 India has been facing criticism over losing its calm after a defeat in cricket match against Pakistan. Critics pointed that India, like always in such situations, looked for a scapegoat.
Indian only Muslim Cricketer, Muhammad Shami was atrociously dragged and ill treated on different social media platform by extremist ideology driven Hindus. Some accused him of intentionally helping Pakistani cricketers while other called him betrayer.
Moreover, University in Agra has suspended three Kashmiri students for supposedly admiring Pakistani cricketers on WhatsApp. Arsheed Yousuf, Showkat Ahmed Ganai and Inayat Altaf Sheikh are pursuing engineering degrees in Raja Balwant Singh College in Agra. Their only crime was that they supported and praised Pakistan's performance in T20 world cup match between India and Pakistan.
According to Police, they were caught on Wednesday after a complaint was filed against them by ruling BJP party.
Furthermore, the police said that these people are agitating and creating tensions, which may disturb the security and peace of country. 
Many other Muslims in India are in serious trouble after the historic win of Pakistan against India since Sunday.
A school teacher in Rajasthan had to quit his job, following his arrest by Indian Police over celebrating Pakistan's victory and posting it on WhatsApp.
According to reports by local Media in Northern Punjab, many Kashmiri students have been abused and attacked for supporting Pakistan in the cricket match.
The police in Indian-controlled Kashmir accused some students and staff of the two medical schools of chanting pro-Pakistan slogans during the competition under the strict anti-terrorism law.
According to the Associated Press, after the match, many Kashmiris rushed to the streets to celebrate. They chanted "Long live Pakistan" in the Himalayas, which has carried out a decades-long armed rebellion against Delhi.
Picture credit: Al Jazeera