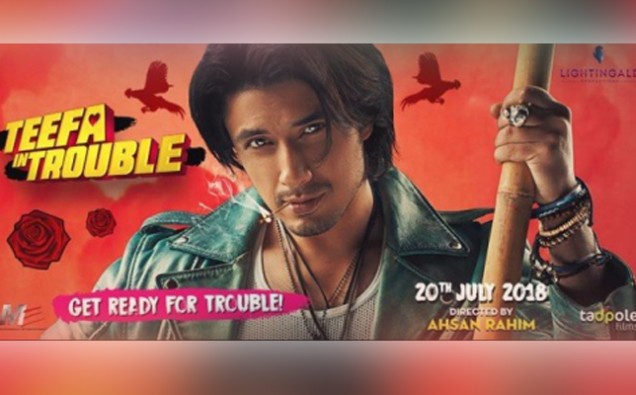 Ahead of the release of action-comedy, Teefa in Trouble, lead star Ali Zafar made a grand appearance in the UK after two exhilarating days in Dubai, interacting with fans and well wishers during several public appearances as part of the Teefa UK Takeover.
The renowned musician, artist and actor wowed the crowds of thousands at Sandwell & Birmingham Mela as the headlining artist, where he took to the stage to introduce the upcoming film and perform some of the already anthemic songs from the film.
The South London banqueting venue, Grand Sapphire, welcomed fans, guests and university students to enjoy An Evening With Ali Zafar – a fundraising evening with the artist that featured a talk about his journey as well as an unplugged session comprising renditions of some of the popular songs of Teefa In Trouble that have been championing the airwaves ahead of the film's theatrical release. The evening was in support of NGO's Ali Zafar Foundation and Tayaba.
Directed by Ahsan Rahim and starring, written and produced by Ali Zafar himself, Teefa in Trouble is in cinemas now, distributed internationally by Yash Raj Films.