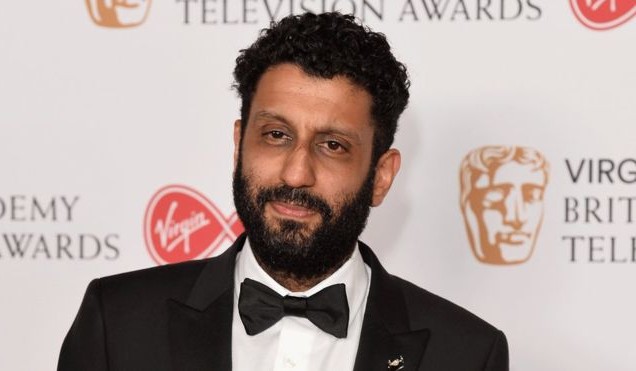 1. How did it feel being the first non-white Bafta award winner for best actor?
Yep, feels very good, I feel very privileged to be in that position, and it was an amazing day and I feel very privileged.
2. Was it challenging to play the role of Mohammed in the movie Victoria and Abdul?
Yes, sort of, again it was real privilege. It was directed by Stephen Frears and I'm a big fan. It was an original story. It was an amazing experience to star in a film that is directed by him.
3. Have you ever been inspired by any Asian actors?
Yes, pretty much all of them, it's such a hard gig, it is hard being an actor. But now there are so many opportunities out there and you get to play so many different roles, so yes I've been inspired by all actors, it's tough out there. I admire all actors, it's tough being able to express your feelings.
4. Have you got any future plans?
Just come back from LA, Just finished a comedy called ghosted, which will be televised on ITV 2 as well, and I'll be flying back to LA.
5. How did your family react to your sudden career change, from Law to Acting?
When I was going to university there was UCAS form that you had to fill in and you had to write a few pages on why you wanted to go to that university and my dad wrote that form for me and he said that I wanted to do Law and then after that when I went into acting he didn't have any reaction towards it, he was shocked and taken aback by it that he didn't really react at all. And I think now in his own way, I think he might be quietly proud.
Victoria & Abdul is available on DVD, Blu-Ray on 22nd January 2017 and Digital Download on 8th January.