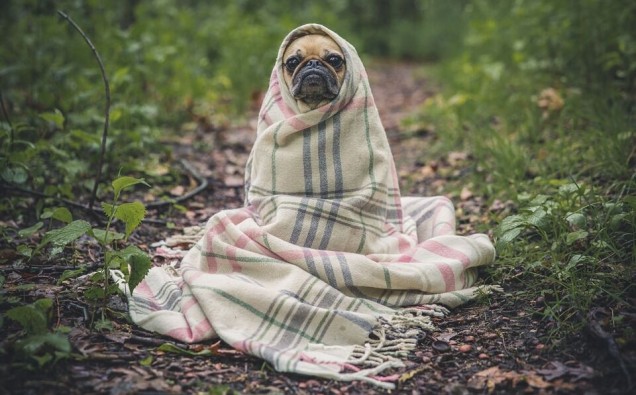 Thousands of dog owners in West Midlands may be unable to identify tell-tale signs their dog is suffering from painful mobility issues, a study has found. 
The signs a dog could be struggling with mobility issues include being slow to get to their feet after a rest, or showing difficulty going up and down stairs. 
But a nationwide poll of 2,000 dog owners, commissioned by Lintbells, found a quarter of dog owners in West Midlands are completely confident they know what to look out for, with 17 per cent admitting they don't have any idea. 
And 83 per cent believe their dog slowing down is nothing more than a sign of old age. 
But just under a quarter of unsuspecting dog owners polled in West Midlands have been informed their dog was struggling with joint pain or mobility issues they knew nothing about. 
Vet Rachel Hylton, speaking on behalf of Lintbells, said: "Mobility issues can develop at any time in a dog's life and if the change is gradual, you may not notice it happening at all, so it is important to continuously assess their mobility. 
"Things to watch out for include repeatedly turning in circles before lying down, or a newly developed fear of loud noises. They may also have difficulty holding a body position when toileting, and pacing for no reason, especially at night." 
The survey discovered nearly half of dog owners in West Midlands believe their pet could be struggling with mobility or joint stiffness. The results also show, out of the owners who have diagnosed their dog with joint stiffness or mobility issues, a quarter have reduced play time as a result. Over a third have cut the distance of their walks, and less than a third have made changes to their homes such as adding ramps or non-slip mats. 
Rachel added: "Even if your pet is experiencing difficulties with their mobility, they can still live a happy and fulfilled life. You should always consult your vet if your dog is experiencing joint difficulties, as it is important to get a diagnosis to identify how you can help." 
To help owners identify whether their dog is experiencing joint stiffness or mobility issues, Lintbells urge dog owners to 'PAWS' and check the four key areas where such changes could manifest. 
Posture – Seen any changes in your dog's body shape, muscle strength, or simply in the way they walk? 
Attitude – Has your dog unexpectedly changed the way they react to you, your family, or to other dogs? 
Willingness – Is your dog still up for walks, for games, for bouncing in and out of the car and barking at every little thing? 
Slowing down – Has your dog been slowing down lately – sooner than you hoped they might? 
For over a decade Lintbells has supported animal mobility through YuMOVE, a leading range of natural joint supplements for dogs, cats and horses. YuMOVE is packed full of unique ingredients that will support dogs experiencing mobility issues. The ActivEase® Green Lipped Mussel provides a super concentrated source of Omega 3 fatty acids helping to support stiff joints whilst also helping mobility.