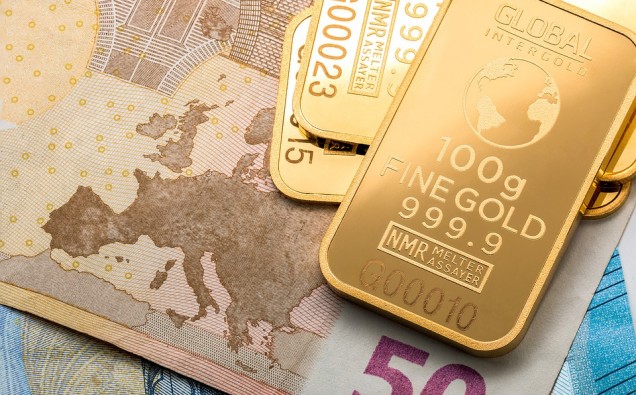 The Bolivarian republican of Venezuela, a Latin American country with considerable reserves of minerals is currently suffering from Hyperinflation.
According to OPEC, Venezuela has one of the largest reserves of oil and which cover about 98% of the exports.
Venezuela also has one of the largest gold reserves in the world. As the country's oil production plummeted due to reduced capital expenditures and reduced activities of foreign partners in the oil sector, the economy got a serious jerk and President Nicolas Maduro had started mining of gold reserves to stable down and out the economy.
In November, US President Donald Trump acted and imposed sanctions on the gold export of Venezuela by an executive order.
Later, Trump's national security adviser John Bolton said in a speech at Miami Dade College, "The Maduro regime has used this sector as a bastion to finance illicit activities, to fill its coffers, and to support criminal groups".  He added further that Mr. Trump evades anyone in the United States from dealing with people involved in "corrupt or deceptive" gold sales from Venezuela.
After imposition of sanctions by the United States of America, as a very close ally of US and critique of the Venezuelan government, the United Kingdom came into action. Now the Bank of England is refusing to release 14 ton Venezuela gold bars, worth about $550 and 420£, while showing reservations over Venezuela's intentions Govt. of UK is demanding a clarification about Venezuela plans for gold.
"There are concerns that Mr Maduro may seize the gold, which is owned by the state, and sell it for personal gain," several media reports stated.
But in an interview to Sputnik International a campaigner at Hands Off Venezuela Jorge Martin,  "this gold doesn't belong to the Bank of England or the British government — it belongs to Venezuela. So this is nothing short of buccaneering. They are basically withholding something which is not theirs".
He added that, there are different campaigns in the EU for more sanction in Venezuela. The campaign was headed by right-wing government in Spain.
The United States of America and United Kingdom are both allies in imposing reservations over the Venezuelan government in future plans regarding gold . So, in short the Bank of England refuses to hand over Venezuela's gold.
By Muhammad Husnain