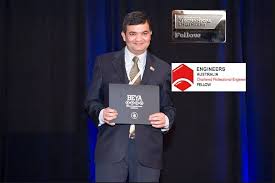 Dr. Bishnujee Singh, a renowned American Chartered Scientist  has been conferred with Doctor of Professional  studies, Honorary degree by Latin American University, Universidad Azteca  on September 8, 2020 in Mexico.
Universidad Azteca is affiliated with Centro de Estudios Superiores Azteca. The Azteca university was established in 1984 and recognized by the federal Secretary of Public Education (SEP) of the Government of Mexico in 1987.
Based on the recommendation of the Board of Trustees and Governing Council of the Confederation of International Accreditation Council (CIAC)  and by scrutiny along with approval of their Board, Director and Chair International programs of Azteca University has granted the Honorary Degree of Doctor of Professional Studies in the field of Engineering Management as mark of Dr. Eur Ing Bishnujee Singh's profile under high repute with splendid performance in the field of Aerospace Engineering. One of the most prestigious awards conferred by Azteca University is the Honorary Doctoral Degree. It is awarded to those individuals who have made extraordinary academic or social contributions, particularly in fields of relevance and importance at national and at international levels.
Dr. EurIng Bishnujee Singh  has a Degree in Aeronautical Engineering from The Aeronautical Society of India,New Delhi.He has been Chief Executive Officer of Cayley Aeropace Inc, Washington Government Approved Aircraft Engineering Corporation.He has served in Aircraft Manufacturing Industry with distinction over past 26 years .He has been involved as Aircraft Structures Engineer  in design,development of First series Boeing 777-300 ER and 777-200 LR manufacturing program.He has published several research publications on impact of Aerospace Industry due to Covid 19 in various reputed journal under UGC.His research areas in Doctorate program has focused on developing recovery plan for United States Aviation Industry impacted by global pandemics.
He has distinction of being First Chartered Scientist in history of Aviation with Science council in association with Royal Aeronautical Society,London.
He has been Fellow of Royal Aeronautical Society ,Fellow of Engineers Australia, Fellow Chartered Mathematician with Institute of Mathematics & Application,UK.
He has been awarded First British Cayley Award in 2003 as recognition as 2nd Generation Pioneers in Aviation.
He is World Record holder for maximum number of Professional Engineer registration in Engineering with World Book of Records,London.
Bottom of Form