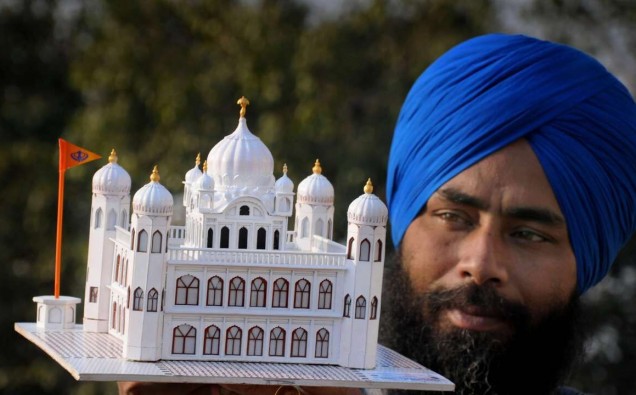 With the 550th birth anniversary approaching, Bukhari makes a series of commitments 
Sayed Zulfiqar, the Chairman of the Pakistan Tourism Board, conducted a meeting with the Sikh community representatives in London and stated, "The relationship between India and Pakistan has been up and down. I believe, even in the toughest of times recently, there has been no stoppage towards the building of Kartarpur and building on religious tourism." 
The Central Gurdwara (Khalsa Jatha) London had organised the meeting alongside businessman Prof Peter Virdee to discuss religious tourism projects in Pakistan, after the historic laying of foundation stones for the Kartarpur Corridor on both sides of the border back in November 2018. In conclusion, Virdee has revealed that over 500 million pounds will be donated to Pakistan by Sikh businessmen to develop religious tourism.  
Special Assistant to Pakistan's Prime Minister. Bukhari added, "This is a very special year, the 550th birth anniversary of Guru Nanak Sahib and as Pakistanis, we want to celebrate in an elaborate fashion. We don't just want it to be a national event, but we want it to be covered globally. I want you to be on board to organise seminars, exhibitions and conferences around it to build up the hype that this occasion deserves." 
Bukhari made various commitments regarding visas for religious reasons in raising the numbers from 500 to 5,000 within the next six months, from 15 days to 30 days. This will also lift travel restrictions to visit other parts of Pakistan and also creates the possibility of visas on arrival and visas online.  
The PMs assistant added, "Pakistan has not been so open to religious tourism in the past as it is today… Now, we are reaching out to the communities worldwide and asking them to come to Pakistan, to visit their places and see what they can do. We will stand shoulder to shoulder and facilitate you in every way. 
"A railway station is being built in the name of Baba Guru Nanak. We are building a special tunnel from Guru Nanak Sahib's dargah to Gurdwara Janam Asthan and underground railway to another Gurdwara. We are building that connectivity so that you don't face problems when you come for a pilgrimage. Free shuttle services will also be provided from all main Gurdwaras." 
He also ensured that the Sikh community that there will be dedicated staff on newly set-up tourism desks for an easier visa process for Sikhs hoping to visit Pakistan. 
Navkiran Bains