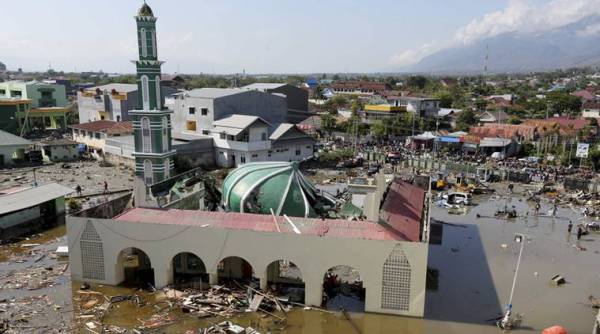 Indonesia was hit with a horrific earthquake and tsunami and has left atleast 844 people dead. The Earthquake and tsunami hit the island of Sulawesi. Most of the dead were from the city of Palu; however, it is still unknown on how many are dead from other coastal towns.
Spokesman Sutopo Purwo Nugroho has said the death toll increased by 12.
The 7.5 magnitude quake struck on Friday 28th September, which created a tsunami that had swept waves ashore as high as 20ft. Many buildings had collapsed, and rescuers worked to free survivors.
Electricity is down in the affected area, queues at petrol stations around Palu have reportedly stretched for kilometres.
The international committee of Red Cross says that 178 of their aid workers are on the ground in the area.
Thousands of people have tried to flee Palu via the city's airport, and more than 1,400 prisoners are missing from local jails in the area.
The bodies of the victims have been buried in a mass grave located near Palu. The grave has space for more than 1,000 people. At least 600 people were wounded in the disaster and are being treated in hospital. More than 48,000 people have been forced from their homes.