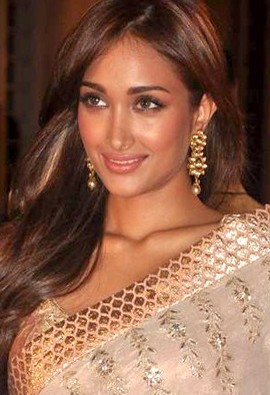 British Bollywood actress Jiah Khan was found dead by her mother, back in June 2013. Although it was ruled as a suicide, her family have vowed to uncover the truth behind Jiah's death.
Jiah was alone in the Mumbai apartment she shared with her mother on the night she allegedly hanged herself. Despite a court concluding that Jiah killed herself, her family believe the incident to be suspicious and insist that Jiah was murdered.
Her family claim that the fact that there was no suicide note left is the biggest indicator that Jiah did not commit suicide, but instead was murdered and staged to look like she had killed herself. They have repeatedly pointed the finger at Jiah's boyfriend Sooraj Pancholi, son of renowned Indian actor Aditya Pancholi, who has cleared of any involvement shortly after Jiah's death.
Sooraj has claimed that Jiah was 'emotionally unstable' during their nine month relationship and had previously tried to kill herself. He filed a £12m lawsuit against Jiah's family, citing defamation after being blamed for her death.
Jiah's mother Rabbiya, who found her body just a couple of hours after speaking to her on the phone, insists that all the forensic evidence points towards murder. According to experts, the injuries on Jiah's neck were not consistent with the flimsy dupatta that was used as a noose.
Jiah's sister, Kavita, who lives in London, found a six-page handwritten letter Jiah's diary, citing problems in her relationship with Sooraj. The letter referenced Sooraj cheating on her, as well as forcing her to abort their child, and indicated that Jiah was afraid Sooraj would hurt her either mentally or physically.
Although crucial pieces of evidence from the case – namely the dupatta and Jiah's clothes – have gone missing, as well as several inconsistencies in the police reports, her family are determined to find justice and will continue to push for a conclusive investigation.
By Zahrah Haider