 Boxing Day has arrived and you're left with a mass amount of left-over food. Instead of having the same dish two days in a row, how about trying our twist on the Christmas classic.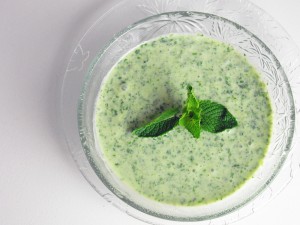 • 1 kg British turkey breast and/or leg meat (but cook separately)
• Butter for basting
• 10g yoghurt
• 40g ginger paste
• 40g garlic paste
• 1 tsp ground cumin
• 2 tsp ground coriander
• 1 tsp ground red chilli
• 1/2-3/4 tsp ground turmeric
• 2 tbsp lemon or lime juice
• 1/2 tsp garam masala
• 100ml mustard or groundnut oil
• salt and white pepper to taste
Marinating the Turkey
Cut the turkey breast into cubes large enough to be skewered
Rub salt and pepper into the chicken and set aside – be generous with the seasoning it needs to be flavoursome!
Mix together all your ingredients into a blender until it turns into a smooth paste. Pour the ingredients out into a bowl
Add chicken cubes to the ingredients
You can choose between grilling and oven baking your skewers. Avoid frying as it loses its flavour.
It needs to be basted regularly to obtain its juicy taste and appearance. If you would like to cook the chicken without the use of an oven please make sure the grill is not too high as it will burn very quickly.
Mint Sauce recipe
100 ml yoghurt (natural set)
A splash of milk
1tbsp of mint sauce
1 tsp of garam masala
All you need to do is stir the ingredients together at a quick speed. This will make an excellent addition to your Tikka masala turkey skewers!
By Ashlee Roberts