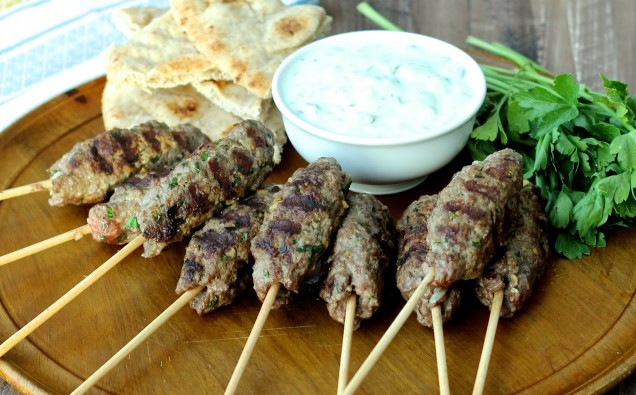 Recipes for Ramadan!
These kebabs are guaranteed to please. They are easy to make and packed full of flavour. Seasoned minced lamb is formed around skewers and grilled on the barbecue.
Ingredients
Makes: 8 kofta kebabs
900g lean minced lamb
2 onions, finely chopped
15g fresh mint leaves, finely chopped
25g fresh coriander, finely chopped
1 tablespoon ginger paste
1 tablespoon chilli paste
2 teaspoons ground cumin
2 teaspoons ground coriander
2 teaspoons paprika
1 teaspoon cayenne pepper
2 teaspoons salt
4 tablespoons vegetable oil
8 skewers
Method
Prep:15min  ›  Cook:10min  ›  Extra time:2hr chilling  ›  Ready in:2hr25min
In a large bowl, mix minced lamb, onions, mint, coriander, ginger paste and chilli paste. Season with cumin, coriander, paprika, cayenne and salt. Cover and refrigerate for 2 hours.
Shape 1/8th of the lamb mixture into sausages around skewers. Make sure the meat is spread to an even thickness. Refrigerate until you are ready to cook.
Preheat barbecue for high heat.
Brush grate liberally with oil and arrange skewers on barbecue. Cook for 10 minutes or until well done, turning as needed to brown evenly.