 By Aneesa Malik
For many people, the news of a new-born is that of joy and elation. Yet, for millions of Syrian mothers it involves a constant state of worry and fear. It is estimated that on average 30 babies are born every day to Syrian refugee women in Jordan alone, their circumstances making it nearly impossible for them to cover the cost of delivery in a hospital.
Islamic Help, a Birmingham-based charity, in association with ION Promotions launched the United We Stand campaign last month to raise awareness of the lack of support provided to these Syrian women and their babies.
The campaign consisted of a 10-city tour comprised of leading artists in the Muslim world including Mesut Kurtis, Zaid Ali T, Saif Adam, Harris J and hosted by Preacher Moss. The line-up hoped to entertain and inspire audiences throughout the UK and highlight the perilous state of vulnerable Muslim communities around the world. It certainly lived up to its expectations.
Asian World spoke with Zohab Musa, the Donor Relations Manager at Islamic Help, about the Birth campaign. "The United We Stand tour and the Birth campaign are in aid of Syrian refugee women, who are going through immense difficulties as we speak. Sometimes, issues like this are considered taboo, but it's definitely important and it's something that we at Islamic Help want to bring to light.
"Artists like Zaid Ali and Mesut Kurtis have come on board with this campaign to help reach out to a wider audience and in particular the younger generations. It's also great because they are promoting the campaign on their own social media accounts", explained Zohab.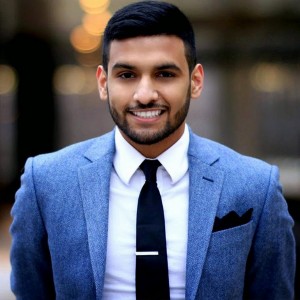 With over 100, 000 subscribers on YouTube, 19-year-old Zaid Ali T has become an internet sensation thanks to his boyish wit and desi upbringing. His videos serve as a reminder to not just the Muslim, Pakistani youth, but to future generations around the world, to remain respectful and mindful to those around you.
An advocate for women's rights, Zaid Ali was the perfect ambassador for the United We Stand campaign. Asian World caught up with Zaid before his performance in Birmingham where he explained: "We all know there are millions of Syrian mothers and babies who need help. I am here to help promote that. It is so upsetting to see fellow Muslims, our sisters in Islam, suffering. It's up to us to do something about it."
Zaid spoke about the overwhelming responsibility he has as someone in the public eye and also, how imperative it is not to misuse that position. "When you have a certain amount of fame, it becomes your responsibility to ensure anyone who follows you does not become misguided because of you." Zaid is using his fame to become involved in campaigns such as United We Stand to ensure he makes a difference for the right reasons.
Zaid, alongside the other artists have very high expectations of the tour, as he elaborated: "I think we are aiming for the £1m goal in the entire 10-city tour."
If you would like to contribute to the Birth campaign, you can find more information on the Islamic Help website www.islamichelp.org.uk/birth-campaign/ .
£100 – Baby Milk for 20 Children
£400 – 1 Incubator
£1,000 – Birth & Family Aftercare: covers cost of baby delivery, family food for a month, baby cot, mother and baby clothes and hygiene pack
£5,000 – Birth & Family Aftercare x 5
£10,000 – 25 incubators
£25,000 – 25 Caesarean Births