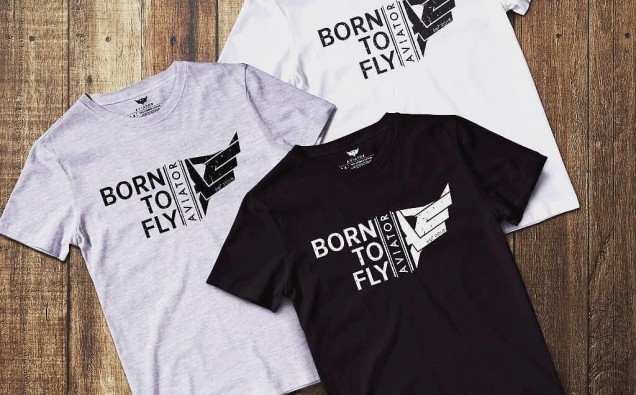 Accessories are part of life; they give style to a person. They are an addition to the outfit which makes you look different from others. Today they have various different sectors in commerce; the automobile industry, culinary industry, entertainment industry and now in the aviation industry also, where accessories have become a style statement. Explorers who love to travel by aeroplanes or have a passion to fly in the sky love to buy the aviation accessories which make them appear more attractive to themselves and become more so attached to aviation. 
The type of aviation accessories trending today are t-shirts, caps, cups, watches, bracelets , pendants, passport holders, mobile case covers , pillows, cushions, key rings, luggage tags, airpod cover cases, pendants, earrings etc. in which different aviation logos are engraved or you may find aeroplanes or airline names on. When people carry these types of accessories with them they feel special because it gives them a feeling of love for aviation. 
People are so enthusiastic towards these accessories that they keep an eye on what is updated in shops or on online websites. There are so many aviation accessories accounts on social media that it becomes easy to choose from a variety of products sitting at home. Online shopping websites, Instagram, Facebook pages etc. you will find huge lists of products designed by the designers. Like – 
1.) Aviationphone (Instagram A/c – aviationphone) :- 
Here you will find mobile case covers with 3D logos of different airlines, dxb airport charts, Boeing and Airbus vehicles flying in the sky, etc. There are also items such as Airpod case covers with colourful glittering gems on them which make people more attracted and convinced to buy them. People who are working in the aviation industry are addicted to these designs that they perceive to make their mobiles more appealing. The designer of the products is named Ahmed Balfaqih sir (Instagram A/c – a_balfaqih ) from UAE, and he has given a uniqueness to his designs which you will not find anywhere but on his account. 
2.) Aviatorskymall (Instagram A/c – aviatorskymall ) :- 
Another rising aviation design outlet. This brand is situated in Kuwait which famous for aviation clothing, this brand is launched by Captain Feras Malallah ( Instagram A/c – capt_feras). When aviation lovers think to buy T-shirts or caps or jackets in which the Aviator logo reflects the world of aviation, they visit or buy products from Aviatorskymall. The designs are made according to people's taste and preferences. Their products are quite popular among all age groups. You can also make online bookings to get your choice of clothes to wear. 
  These are some accounts which are popular on Instagram, which if you browse you will find many other many interesting and different accessories related to aviation.  So, fashion is now everywhere, society has changed, times have changed. If you have to walk in this modern world then you have to keep yourself updated with the things which make your personality impeccable.  
Photo Credit – Aviationphones for mobile covers, Aviatorskymall for clothes.  
 By:-  Rida Khan ( Aviation Author) 
(Instagram A/c- aviationauthor.ridakhan)