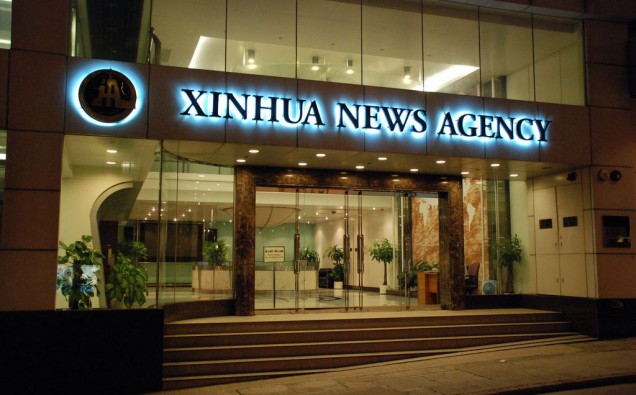 Founded in 1931, Xinhua is the biggest and the most influential media organisation in the People's Republic of China. As a publishing and news agency this organisation owns more than 20 newspapers and dozens of magazines in multiple languages worldwide. This year China held the 5th World Internet Conference in November where Xinhua become the very first news organisation worldwide to introduce an AI News anchor. This newly invented AI has the personality of a young man with a voice which is very close to conventional male news anchor and it is supported two languages: Mandarin and English.
 "He has become a member of its reporting team and can work 24 hours a day on its official website and various social media platform, reducing news production costs and improving efficiency." said Xinhua.
The Anchor AI impressed the world in no time, people get very inspired by its facial movements and expressions. The first reporting was about Panama official and Chinese tycoon Jack Ma and is covered by many news agencies around the globe. Some people acknowledge this as China's achievement in AI ecosystem and showed positive comments.  Liu Chien-chih, secretary-general of Asia IoT Alliance said, "The creation showcases China's progress in voice recognition, text mining and semantic analysis, all of which is covered by natural language processing." On the other hand, criticism is always there as some people criticise this by saying it a "soulless" and "robotic". Some call it "a news reading device without a soul".
Considering it an artificially intelligent news anchor is maybe too early as experts have different opinions about it. Yann LeCun is one of the fathers of modern deep learning said, "More BS from the (human) puppeteers behind Sophia. Many of the comments would be good fun if they didn't reveal the fact that many people are being deceived into thinking that this (mechanically sophisticated) animatronic puppet is intelligent. It's not. It has no feeling, no opinions, and zero understanding of what it says. It's not hurt. It's a puppet."
Some experts said that being intelligent is not about making good facial expressions like human or behaving like a human but, is about thinking like a human. This news anchor may be a good script reading and presenting bot but is it capable of generating actual intelligent tasks. It is still not clear to call it an intelligent news anchor because we do not know if it can research and write a report? Can it provide an in-depth view of news or can it gather information and deliver insightful articles. These questions still make people believe that it may not be an intelligent system as claimed by Xinhua.
"What actually creates those images and the movement of the lips and the voice of this anchor is using algorithms that are related to artificial intelligence. But to call this an AI anchor is slightly overselling it," said Shafti, researcher in Robotics and AI at imperial collage London, told CNBC.
By Nadeem Jahangir