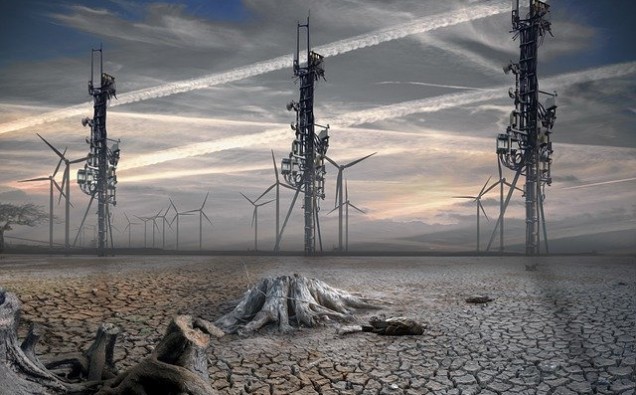 Ever since the advent of information and technological revolution, the internet has become the primary mode of transmission all over the world. Ranging from 1G to now 5G, our society has become accustomed to implementing and adapting to novel technologies to cater to the growing needs and demands of the people. We haven't even absorbed the full potential of 4G as most of the population around the world is still using 4G Volte. In the growing sphere of the 5G revolution, is it really necessary to implement it?
According to the experts, 5G is an advanced and more sophisticated version of its predecessor 4G. Qualcomm, the first company to launch 5G modem states it as – "5G is more than about just how "fast" it is. In addition to higher peak data rates, 5G will provide much more network capacity by expanding into a new spectrum, such as millimeter wave (mmWave). 5G will also deliver much lower latency for a quicker immediate response, and an overall more uniform user experience so that the data rates stay consistently high even when users are moving around".
Well, there's no doubt that 5G is a revolutionary technology but it has more disadvantages than its advantages. Firstly, 4G infrastructure cannot be upgraded to 5G standards that's why it will need a whole new set of fresh investment and 5G mm-wave may suffer many such losses (penetration loss, attenuation due to rain, foliage loss, etc. Even if the infrastructure is somehow upgraded, it will exhaust way too much money. Secondly, the 5G bandwidth area is less than 600mts, whereas the 4G bandwidth area is around 2-4KM. This concludes setting up almost three times more towers. Not only will it be unfeasible for a country to carry out such huge infrastructural plans but also maintaining and operating them. These 5G Towers will also release heavy radiofrequency radiations; Thus, dangers increase the harm of EMR poisoning, resulting in headaches, nose bleeding, eye pains, nausea, vomiting, and flu-like symptoms. Although health claims might be relevant to some extent, they are yet not fully approved by the authorities. The idea and data we have now is just a preemptive assumption to it, still even a 1% damage to health is severe in some cases.
Scientists from around the world have different and fluctuating views on 5G technology. Dr. Alex Berezow of the American Council on Science and Health states the assumption that 5G is safe,he contends, "if sufficient evidence shows something to the contrary, then we should reconsider the status quo." While on the other hand  Dr. L. Hardell, Professor of Oncology at Örebro University in Sweden, states: "The telecom industry is trying to roll out technology that may have very real, unintended harmful consequences" regarding 5G.
Keeping the business in mind companies and governments all around the globe are somehow trying to shell out the fear amongst the public and the experts. Governments know the capital gain and annual revenues they will gain from spectrum charges and other licenses from the commencement of 5G services. 5G ready companies like Altiostar, Cisco Systems, Datang Telecom/Fiberhome, Ericsson, Huawei, Nokia, Qualcomm, Samsung, and ZTE are the on the other hand fighting to win over the war. Many  countries have become more and more averse from its nationwide launches like Australia, New Zealand, Japan and Taiwan
Still, the battle is on air, In UK people are burning down the 5G towers citing its contribution to coronavirus and other diseases ,this shows how the general public is against the introduction of 5G services in their area or locality. But governments still aren't taking a backstep: In UK a £65 million package has been announced for new 5G trials, Winners of £35 million funding pot to help Britain unlock the potential of 5G announced Comes as new £30 million 5G competition for sectors including creative industries launched Part of Government's continued commitment to level up infrastructure across the UK. On the other hand countries like India, Brazil, Russia, etc have shown their interest in 5G and their trail launches in the coming years.
On the ending note, we would like to share with you the future of 5G,  According to GSMA GLOBAL "5G will account for as many as 1.2 billion connections by 2025″, now we don't know how such a thing could happen amid the given diverse disadvantages of 5G. The answer to the question is certainly a million dollar one!