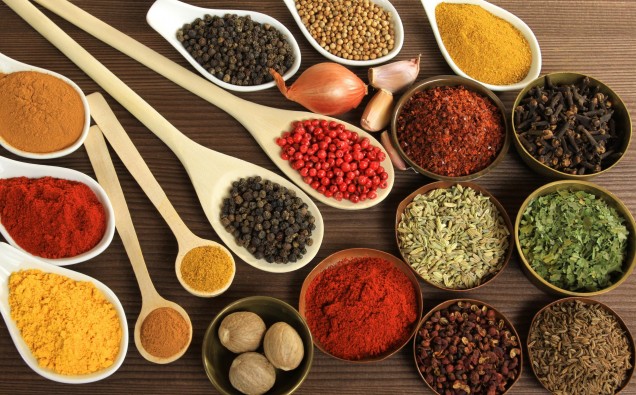 Winners for the 8th English Curry Awards 2018 have been revealed after a glamorous, black-tie awards ceremony was held at the Copthorne Hotel Merry Hill in Dudley.
The much-anticipated annual awards aim to recognise and reward the hard work; determination and dedication of those in the country's curry industry.
The event is run by Oceanic Consulting, the UK's leading ethnic consulting and promotions organisation in the UK, who were shortlisted at the Asian Media Awards 2017 for their work in the Marketing & PR Sector and are responsible for some of the most successful and well known events in the country, such as the British Indian Awards and English Asian Business Awards amongst others.
They are also responsible for putting on the Scottish Curry Awards which is now in its eleventh year as well as the recently launched London Curry Awards which took place in April and were a massive success.
Irfan Younis, CEO of Oceanic Consulting said: "We would like to congratulate all of the finalists and winners of the 8th English Curry Awards 2018. Each year the caliber of nominee's increases and the awards get bigger and better, so we're already looking forward to what next year has in store!"
The evening also helped raise funds for Oceanic Well, a fundraising initiative by the Well Foundation which aims to provide safe, clean drinking water for all.
With 22 awards presented on the night, the winners are as follows:
Restaurant of the Year North West went to Usha Indian Restaurant (Burnley)
Restaurant of the Year North East went to Shikara (Whitley Bay)
Restaurant of the Year Yorkshire went to Shama Balti Indian Restaurant( Huddersfield)
Restaurant of the Year East Midlands went to Lime Indian Restaurant & Takeaway (Nottingham)
Restaurant of the Year West Midlands went to Lloyds Indian Restaurant (Knowle, Solihull)
Restaurant of the Year East of England went to Lalbagh Indian Restaurant (Cambridge)
Restaurant of the Year South East went to Jai Ho (Horley)
Restaurant of the Year South West went to Eastern Eye (Newton Abbot)
Restaurant of the Year South Overall Winner went to Shikara (Whitley Bay)
Most Wanted Restaurant of the Year North West went to Shajan (Blackburn)
Most Wanted Restaurant of the Year North East went to Lal Qila (Northumberland)
Most Wanted Restaurant of the Year Yorkshire went to Zolsha (Howden)
Most Wanted Restaurant of the Year East Midlands went to Heritage India (Leicester)
Most Wanted Restaurant of the Year West Midlands went to Vale Curry House (Stoke-on-Trent)
Most Wanted Restaurant of the Year East of England went to Spice Lounge Restaurant (Mildenhall, Suffolk)
Most Wanted Restaurant of the Year South East went to Maaya Indian Kitchen(Milton Keynes)
Most Wanted Restaurant of the Year South West went to Bhoomi (Cheltenham)
Most Wanted Restaurant of the Year Overall Winner went to Zolsha (Howden)
Takeaway of the Year North West went to Tuk Tuk Indian Takeaway(Preston)
Takeaway of the Year North East went to Jaipur Exclusive Indian Restaurant & Takeaway(Newcastle Upon Tyne)
Takeaway of the Year Yorkshire went to Rice n Spice(Wakefield)
Takeaway of the Year East Midlands went to Chutneys(Leicester)
Takeaway of the Year West Midlands went to Pabna(Leek)
Takeaway of the Year East of England went to Masterchef Indian Takeaway(Luton)
Takeaway of the Year South East went to Masala Bay Takeaway(Kent)
Takeaway of the Year South West went to Rogan Josh (Cheltenham)
Takeaway of the Year Overall Winner went to Chutneys(Leicester)
Takeaway and Home Delivery of the Year North West went to Hawali Indian Ltd (Burnley)
Takeaway and Home Delivery of the Year North East went to Memories Of India (Durham)
Takeaway and Home Delivery of the Year Yorkshire went to Chenab Balti Takeaway (York)
Takeaway and Home Delivery of the Year East Midlands went to Akash Tandoori (Loughborough)
Takeaway and Home Delivery of the Year West Midlands went to Chutney Express Takeaway (Birmingham)
Takeaway and Home Delivery of the Year East of England went to Stopsley Surma (Luton)
Takeaway and Home Delivery of the Year South East went to Malik's Express Kitchen (Gerrards Cross)
Takeaway and Home Delivery of the Year South West went to Rogan Josh (Cheltenham)
Takeaway and Home Delivery of the Year Overall Winner went to Stopsley Surma (Luton)
Chef of the Year North went to Nazakt Ali (Shimla Spice, Burnley)
Chef of the Year Midlands went to Mohammed Ahad (Millennium Balti, Leamington Spa)
Chef of the Year South went to Kobir Ahmed (Prana Indian Restaurant, Cambridge)
Chef of the Year Overall Winner went to Nazakt Ali (Shimla Spice, Burnley)
Caterer of the Year North went to KK Catering (Stockport)
Caterer of the Year Midlands went to Chef Vijay (Walsall)
Caterer of the Year South went to Anu Caterers (Basingstoke)
Caterer of the Year Overall Winner went to Chef Vijay (Walsall)
The Best of Manchester went to The Original Third Eye (Manchester)
The Best of Birmingham went to Basmati Restaurant (Birmingham)
Best Team of the Year went to Shimla Spice (Burnley/Keighley/Shipley)
Best Restaurant Design & Ambience went to Buraq (Kirkham)
Healthy Curry Provider went to Urban Tandoor (Bristol)
Nepalese Restaurant of The Year went to Mount Gurkha Spice (Nottingham)
Bangladeshi Restaurant of The Year went to Sylhet Bangla (Nottingham)
Best Customer Service went to Thira Restaurant (Blackburn)
Outstanding Restaurant of The Year went to Bombay 8 Indian Restaurant (Warrington)
Fine Dining Restaurant of The Year went to Holdi (Northwich)
Street Food Restaurant of The Year went to Scene Indian Street Kitchen (Manchester)
Newcomer of The Year went to The Tiffin Truck (Cambridge)
South Indian Restaurant of The Year went to Tharavadu Restaurant (Leeds)
Curry Champions of The Year went to Cambridge
General Manager of The Year went to Giash Miah (Tamarind Fine Indian Dining, Norwich)
Vegetarian Restaurant of The Year went to Mango (Wetheryby)