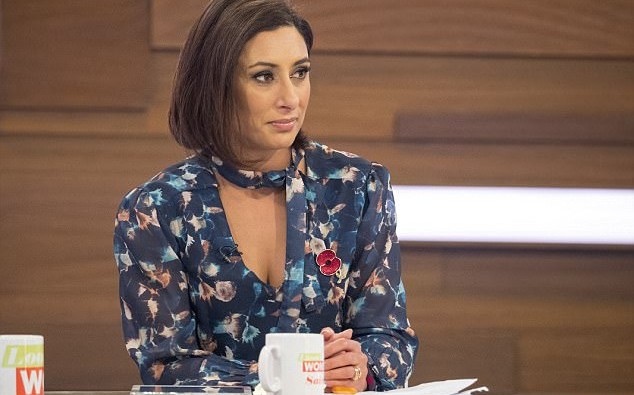 Spandan Manwatkar
News Correspondent
'Loose Women' star Saira Khan reported a death threat to the police after receiving an abusive comment on Instagram.
'Just received a death threat from a @silverbengle on Instagram – check it out @metpoliceuk,' Ms Khan tweeted, notifying the Metropolitan Police's Twitter account about the incident.
The account holder named 'silverbengle' had commented on her Instagram saying, 'Keep your f****** mouth shut! Your not a Muslim nor do you represent anything to do with Islam!!! Your white masters have given you what you desire as a sell out reporter!!! If you value your life keep the f*** out of Islam [sic].'
The comment was in response to her post on Instagram which showed Ms Khan sunbathing in a bikini and captioned as 'I woke up to the news that a Muslim Preacher is saying that "plucking eyebrows" for Muslim women is a sin – here's my response – kiss my *** you backward prehistoric dinosaur!'
Many users praised Ms Khan's effort for speaking out against the conservative preacher with one commenting 'best response seen to something so silly.' She also received supportive messages from her followers after she tweeted about the death threat to notify the police.
'Disguisting. I hope this is followed through Saira. Don't let it get to you,' one of her followers replied to her tweet.
'Words fail me…you shouldn't have to receive and deal with this stuff…awful,' another added.
This is not the first time Ms Khan had to call out social media trolls. She was previously criticised for baring her body in a candid shoot alongside her fellow Loose Women panellists to which Ms Khan responded telling the troll to 'go and do one' calling him a 'narrow minded, misogynistic, brainwashed, backward idiot.'