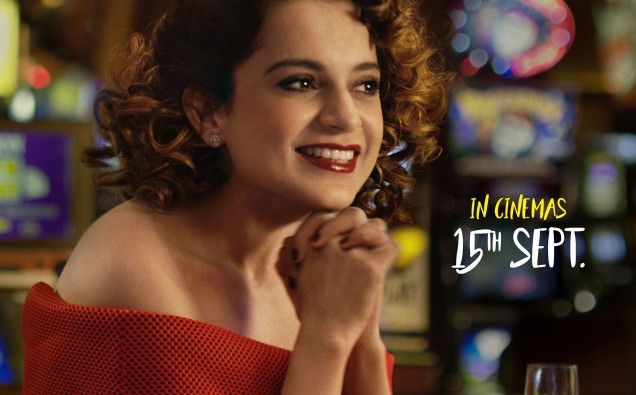 The Queen of Bollywood Kangna Ranaut returns to the silver screen as 'Simran' on 15th September, and the first track from the forthcoming film shows that Kangna is truly on fine form.
The film, directed by Hansal Mehta, is loosely based on the real life story of US-based nurse Sandeep Kumar, follows Ranaut's character 'Simran' on her roller coaster journey of gambling and kleptomania.
Praful Patel, a 30-year old divorcee lives with her parents in the suburbs of a large city in the US. Armed with a free spirit and an ambitious heart, she seeks independence though her dream house – a home for which she has worked tirelessly in the housekeeping department of a hotel for over seven years.
A bachelorette trip to Las Vegas with her cousin Amber threatens to jeopardise her aspirations. Despite rising debt, pressure to get remarried and her own emotional turmoil, she never lets go of her eternal pursuit of happiness.
Through a sweet journey that oscillates between love, family, crime and money, Simran is a heart-warming tale of a girl who will never give up – a unique and extraordinary story of our times, about a not so ordinary dreamer.
The first track from the film 'Lagdi Hai Thaai' is a wedding song with music composed by Sachin-Jigar, lyrics by Vayu and with the vocals of Punjabi singer Guru Randhawa and Jonita Gandhi.
Simran also stars Catherine Dyer, Evette Young, Mark Anthony Justice and Robin Dyke and will be released worldwide on 15th September by Coconut Movies.