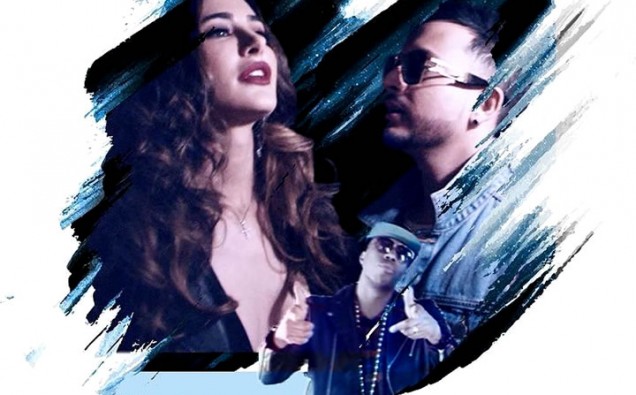 Indo-Canadian Singer/ Composer, Parichay, known for his smooth vocals and catchy beats, has collaborated with the beautiful Bollywood beauty, Nargis Fakhri and Canadian Rap legend, Kardinal Offishall on his new single "Habitaan Vigaad Di", making it the first ever cross-over track to feature such major artistes from the East & West.
Parichay, who last year became the 1st Non-Resident Indian ever to do 4 out of 5 songs in a mainstream Bollywood film soundtrack for the production powerhouse TIPS and received much acclaim for the super hit track Peene Ki Tamanna, has perfected the blend of East-West sounds in "Habitaan Vigaad Di". While Nargis was roped in to feature in the music video once she heard and liked the song, Parichay was able to convince her to sing the hook line. Nargis tweeted " Thanks @ParichayOnline for asking me to give it a try! Glad I did! What fun!."
Most recently, at the prestigious IIFA Awards 2017 held in New York City and New Jersey, actor Varun Dhawan was seen talking about this single along with Nargis and the hosts.
Kardinal Offishall, who was recently applauded by Drake at the O2 Arena during a concert in London by saying "One of the biggest rappers in the world to me, is this guy by the name of Kardinal Offishall" adds a new dimension to the track with his distinct rap flow and lyrics. Parichay was recently heard saying "As a fellow Canadian Artist, I always had a lot of respect for Kardi and loved his music. We have a few common friends and I've been wanting to work with him for a while but I knew it'll happen when the time is right. Working with him on Habitaan Vigaad Di along with Nargis was a blessing."
"Habitaan Vigaad Di" has an Urban sound with a dancehall flavour that is just right for the summer vibes, with lyrics in Punjabi, Hindi & English penned by legendary lyricist Kumaar, Kardinal Offishall & Parichay. Parichay's vocals sound silky smooth to give this track the sensual feel it oozes. He has produced the music as well and is currently in the studio laying final touches on his next single release rumoured to be with another major international artist.
While we have to wait and see who that is, "Habitaan Vigaad Di" continues its high rotation on the BBC Asian Network and radio stations worldwide with the video being featured on TV channels across the globe and YouTube with just over 1.6 Million views already.