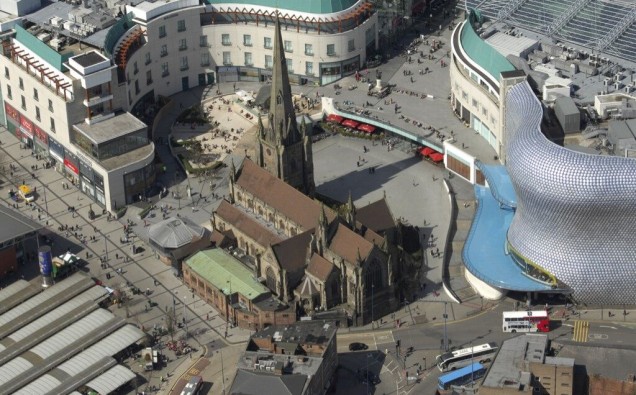 Birmingham City Council has launched the second round of business support grant payments following a round of successful grant pay-outs to struggling businesses.
Birmingham City Council has paid out more than £41 million in business support grants to around 12,500 struggling businesses across the city ahead of launching its second round of discretionary funding for those businesses who missed out initially.
More than 18,000 applications have been processed against nine different grant schemes including Additional Restriction Grants and Local Restrictions Support Grants meaning businesses have now received all eligible funding up until 14 February 2021.
The City Council is now launching the second round of the Additional Restriction Grant (ARG 2) scheme.  A further £10.1m has been awarded to the Council for the next round of (ARG) payments, which is a discretionary scheme to support businesses that have continued to be impacted by the lockdown, who did not qualify for the previous grant schemes.
Councillor Ian Ward, Leader of Birmingham City Council has said:
"The last year has been incredibly tough and we've worked around the clock to protect Birmingham jobs and livelihoods, processing and paying our grants to thousands of businesses across the city.
"Now, through this next round of Additional Restriction Grants, we can help even more struggling businesses, including many that didn't qualify for previous grant schemes."
Like before the second round of ARG grants will be subject to an online application. Payments are expected to be made in by 17th February 2021.
Businesses that have previously been awarded an ARG before 16 January 2021 do not need to take any further action and will receive an ARG 2 payment automatically. Businesses are asked not to submit a second application if they have already received an ARG grant.
This second round of grants will be a one-off grant payment which means only one grant payment will be awarded per eligible company and not for each of the company's individual business premises.  For the self-employed/sole traders again, only one Additional Restriction Grant will be awarded. ARG2 grants are subject to the eligibility criteria which businesses can find on the website.
The following one-off grant payments will be made if a business is open, but severely impacted due to government restrictions:
A grant of £3,000 for businesses occupying hereditaments with a rateable value of exactly £15,000 or under
A grant of £5,000 for businesses occupying hereditaments with a rateable value between £15,000 and £51,000
A grant of £10,000 for businesses occupying hereditaments with a rateable value of over £51,000
For businesses where the Council are unable to attribute a rateable value to the trading premises of the business, a grant at the lower rate of £3,000 will be awarded.
For further information, please visit: https://www.birmingham.gov.uk/info/50232/support_for_businesses_during_the_coronavirus_covid-19/2270/local_restrictions_support_grants_lrsg_and_additional_restrictions_grant_arg/5