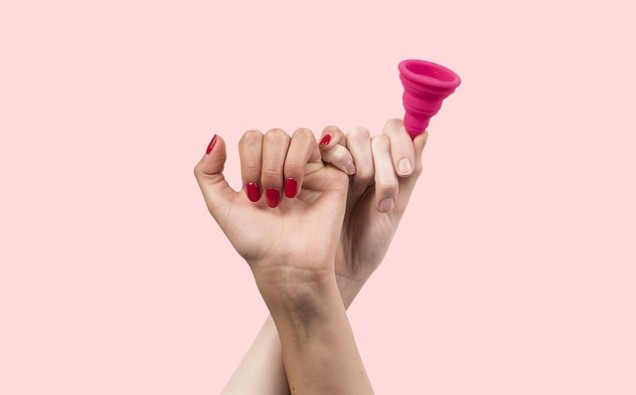 INTIMINA is launching a new campaign to broaden the conversations around women's periods and raise money to help in the fight against period poverty. From May 18th for 28 days (the average length of a menstrual cycle), INTIMINA will donate £5 from every menstrual cup sold on intimina.com to Freedom4Girls.
Officially taking place on May 28, 2020, Menstrual Hygiene Day is dedicated to solving the issue of period poverty around the world through education and advocacy. The average cost of a menstruation per year is rising for women and estimated to be £500 in the UK with many groups putting pressure on the government to address the rising costs. Earlier this year, it was announced that from January 2021, the tampon tax will no longer be included in the price of sanitary products in the UK but more needs to be done now.
Freedom4Girls provides education to challenge the stigma, taboos and gender inequalities associated with menstruation. The charity actively supports women and girls in both the UK and in East Africa, who struggle to access safe menstrual protection by offering not just disposables, but environmentally-friendly products and menstrual cups.
Alongside this Intimina has also launched #WhileBleeding a six part content series which shines a spotlight on the unique strengths found in women that makes them unstoppable while dealing with challenges that come from issues surrounding periods.
The woman in the six short films include Annie, a team GB sprinter who suffers from painful periods but has never been able to use medication because of what she does and Emily (25) who didn't start her periods until the age of 20 because she had a very severe eating disorder, anorexia. These days she runs her successful nutrition business in London.
Danela Žagar Intimina Global brand manager commented: "With the COVID-19 epidemic, these are one of the most challenging times the world has seen. We can all find comfort and strength in others, like in so many women around us that inspire and bring hope. We are delighted to be supporting Menstrual Hygiene Day and the excellent work Freedom4Girls."
The #WhileBleeding series can be found here and also include stories from:
Mum of three, Clementine (35) wasn't able to stand because of the pain during her periods and with years the condition got worse until she found out she had endometriosis. "The lowest point of my life was dealing with miscarriages and not being able to reach full term with my pregnancies. The worst was not knowing what my life will look like because I could have never imagined it without children"
Katherine (28) wrote about the period taboos and how she and other professional cyclists power on during that time of the month. She's trying to be a role model for women and get more females into cycling.
Emilie (26) has polycystic ovary syndrome (PCOS) so initially suffered from painful periods, vomiting, heavy bleeding, and diarrhea until she went on the birth control pill at 15 years old.
Natasha (35) moved from Spain to the UK at 22 for her job as an engineer. But 3 years ago she decided to follow her real passion for the arts. She's now a writer and expressive dancer and she's really passionate about breaking the taboo of periods.