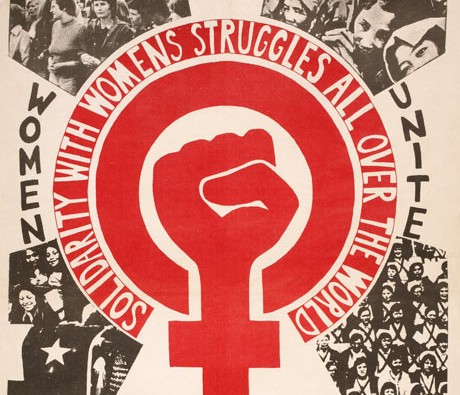 Internationally renowned artist Faiza Butt and award-winning writer, curator and art historian Dr. Sona Datta have spoken out on gender politics and artistic inequality at an event organised by the Stellar International Art Foundation.
The event, held on the 5th of March at the historic Church House in Westminster, was designed to promote female artistic empowerment and saw Faiza and Dr. Datta raise significant issues on gender and cultural prejudice in today's art world.
The pair discussed how art can be used to address key themes that confront all of us, exploring issues of gender inequality and the artist's use of sensuality to explore these quandaries of the human condition.
Through the medium of Faiza's work and in celebration of International Women's Day, the debate took a critical look at so social patriarchy and challenged the restrictive parameters that inhibit the progress of women across the globe.
Turning male dominated narratives on their head, Pakistani born Faiza objectifies and eroticises the male face in her artwork for the feminine gaze.
Faiza's work displays a hybridity of elements, unique to her as an artist in the diaspora, projecting current and controversial themes with a strong social relevance that create ripples internationally.
Of the event, Faiza said, "Art has a purpose in society… it's not made to make anyone comfortable. I have long endeavoured to challenge social stereotypes to provoke reaction through my artwork.
"My driving motivation has always been to celebrate women and to empower younger generations and I am incredibly honoured to take a leading role at this event".
Host, Dr. Sona Dutta, an award-winning writer, art historian and curator added, " we are at an important moment. The western art world is at last beginning to open up to accommodate, even embrace, the many rich artistic narratives that sit outside the western canon. Faiza's work has an important place in the contemporary zeitgeist."
Founder of Stellar Art, Mrs Anita Choudhrie said, "Stellar has long championed artistic talent regardless of background or gender and we hope that our latest event is another illustration of our dedication to female cultural expression and exploration.
"Faiza is a trailblazer with a renowned international reputation and Stellar is delighted to have brought her innovative ideas on gender politics to life."
Faiza has exhibited extensively in Europe, the Middle East, across South Asia and the USA. Her work is held in  the British Museum's permanent collection as well as in the Kiran Nadar Museum in Delhi.