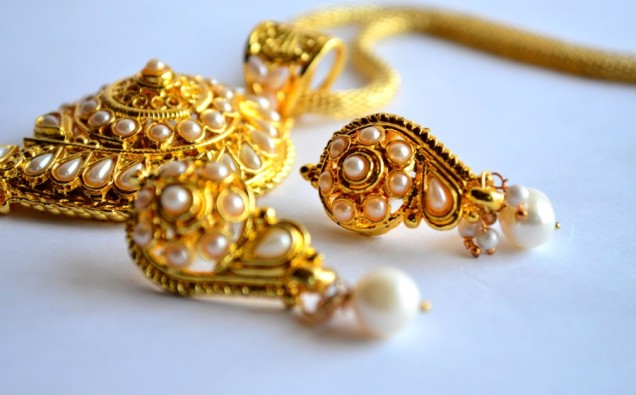 A BBC report has revealed that over the past five years in the UK, over £140 million worth of Asian gold jewellery has been stolen. This figure came to light after a freedom of information request was issued by the BBC to the 45 police forces in the UK. They departments reported that since 2013, £141.3 million of Asian gold had been stolen. It was also revealed that there had been 28,000 thefts of Asian gold since 2013. 
Police forces in Wales were not able to provide data for the investigation but revealed that Asian families in the area were being specifically targeted for such robberies. One family that was victim to one of these robberies in the North of England were retired couple Shaheed and Syeda Syed, who were robbed last December. The assailants wore masks and were armed with what has been referred to as an iron bar. The couple were assaulted and Mr Syed had a heart attack as a result of the robbery. Various items of gold jewellery were stolen from the house, including some which were family heirlooms and some which would have been passed down to their granddaughters. 
As was the case with the Syed family, it appears that these burglaries are not necessarily aimed at wealthy families or homes where there is a vast amount of jewellery, it seems to be Asian families in particular which are targeted. For example, three men were arrested in Slough, Berkshire for a spree of seven break ins between 26th January and 12th February, all targeting high value Asian gold items. Thames Valley Police have since encouraged owners of expensive jewellery to use safes and to insure these items. 
Head of crime at Cheshire Police, Aaron Duggan, highlighted the ease with which gold can be disposed of. Questions are rarely asked of people selling jewellery to second had shops and therefore stolen jewellery can change hands quickly and then it is no longer in the hands of the thieves. Sanjay Kumar, a specialist in selling Asian gold in Southall, west London, said (in an interview with the BBC) the jewellery has cultural significance. He said that the buying of gold as an investment and a luck symbol is "something that we as Asians do, so people are following the tradition and the culture." He has urged customers to be careful. 
Will Rymer