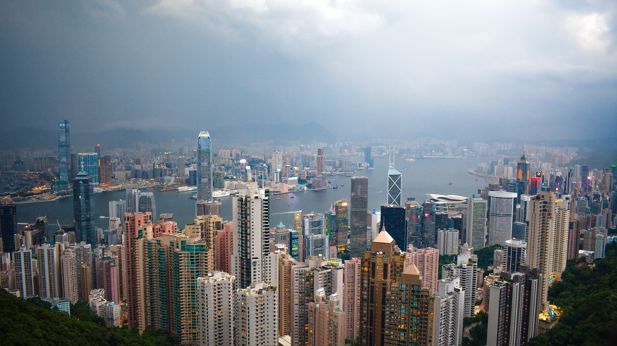 The University of Birmingham has launched a Hong Kong Foundation – a new initiative to offer the brightest students a chance to make the most of their talents, as well as funding research that benefits Hong Kong, the Greater Bay Area and the wider world.
Harnessing the power of philanthropy among the city's almost 3,000 strong alumni community, the University of Birmingham Hong Kong Foundation aims to accelerate progress in addressing issues that matter to Hong Kong and mainland China, such as beating diseases like cancer, combating climate change and improving public health.
The Foundation will support research exchange partnerships for researchers from Birmingham, Hong Kong and mainland China, as well as the Geoffrey Ma Scholarships for students from Hong Kong, which recognise the Foundation's first Honorary President.
It will also increase exchange programmes for Birmingham students from disadvantaged communities in the UK to travel to Hong Kong to develop their cultural awareness and global leadership skills.
Chaired by Ir. Dr. Conrad Wong, the eight-strong Board will meet twice a year to distribute funding to charitable priorities at the University that have an impact in Hong Kong, the mainland and beyond.
Ir. Dr. Wong commented: "I am very excited to be the first Chair of the Hong Kong Foundation and, along with the Board, to be in a position to shape how the Foundation can help strengthen Birmingham's presence in Hong Kong.
"We created the Foundation to bring together Hong Kong's almost 3,000 strong alumni community and begin a bold new chapter in the long and special relationship between the University of Birmingham and our great city."
The University of Birmingham was built on philanthropy 120 years ago and today's philanthropists continue to work with the University to change young lives and to improve the world for future generations.
University of Birmingham Vice-Chancellor Professor Sir David Eastwood commented: "Our Hong Kong alumni have been generous in their philanthropic giving to the University of Birmingham – making contributions to scholarships and teaching laboratories, as well as research tackling Ebola and antibiotic resistance.
"We are a global civic University and committed to changing lives for the better in Birmingham and beyond. The Foundation allows us to build on our successes and continue to deepen our collective impact in Hong Kong and beyond."