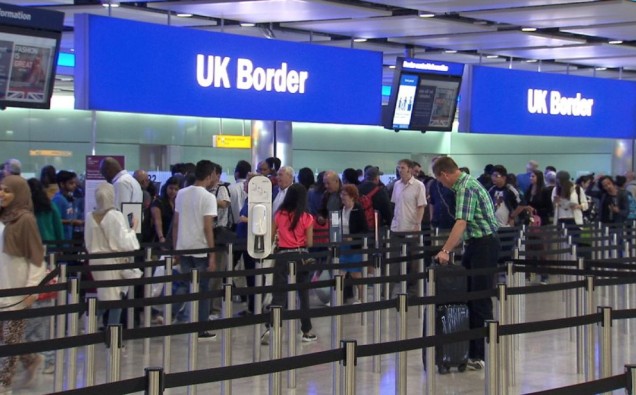 Restricting migration within Britain will be likely to lead to lower output and the growth of employment. According to a report by the British government, there have been warnings that many firms were not prepared to tighten their labour market.
The Migration Advisory Committee (MAC) said: "Lower migration would very likely lead
to lower growth in total employment and lower output growth."
The migration committee focuses on migration from the European Economic Area.
The migration report was first issued by the government in 2017, to help to design an immigration system once Britain leaves the European Union in March 2019.
The original findings were based on evidence that was received by more than 400 businesses and industry bodies. However, the MAC did not make any policy recommendations. The final report is due to be published in September 2018.
The report also suggested that the firms did not seem well prepared towards changing and tightening the labour market. Britain has negotiated a transition deal with Brussels which will effectively retain the benefits of the EU membership and sustain free movement of workers, until the end of December 2020.
The British government has given itself more time to devise a new immigration system.
Although ministers haven't said much about the kind of system that they want, to replace the EU's freedom of movement rules, that is said to leave companies and workers in limbo, forcing them to make alternative plans.
A report stated that: "This sense of pervasive uncertainty came across strongly in many submissions and during our stakeholder engagement." Also, concerns over the long term
social and economic impact of immigration has helped to drive the 2016 vote to leave the EU.
The government is looking to bring net migration into Britain below 100,000. The government have claimed that they are committed to having a controlled and sustainable migration and the new system would be based on evidence that would be
included by the MAC.
A Home Office (interior ministry) spokesman added. "The British people want control of our borders, and after we leave the EU, we will ensure that we can control immigration
to Britain from Europe, putting in place a system which works in the best interests of the whole of the UK."