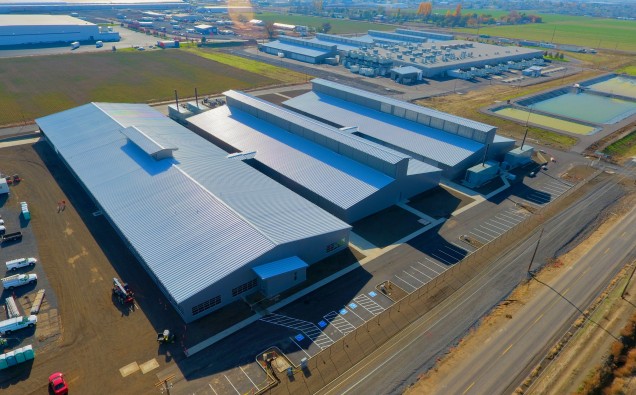 Quincy Data, the industry-leading distributor of extremely low latency market data, delivered across the McKay Brothers' microwave networks, was awarded "Best Low Latency Data/Technology Partner" at the 2018 Inside Market Data/Inside Reference Data Awards ceremony.
Hosted by Inside Market Data and Inside Reference Data, these awards recognize industry excellence within market data, reference data and enterprise data management. The Quincy Extreme Data service is a normalized market data feed, sourced from major financial exchanges in North America, Europe and Asia. Quincy's service is delivered across McKay's networks to key trading colocation centres at latencies unmatched by any commercial competitor.
Max Bowie, editor of Inside Market Data, said, "Quincy Extreme Data service was judged Best Low Latency Data/Technology Partner ahead of a high-quality field of nominated data and technology vendors." Adding "The judges almost unanimously picked Quincy based on its market-leading latency, the service's ease of use, and global breadth of data. At Inside Market Data, we've covered Quincy Data since its inception and have watched it grow and invest in its services over time. This award is well-deserved and recognizes Quincy's hard work at the cutting edge of ultra-low latency market data distribution."
Stéphane Tyč, co-founder of Quincy Data, commented, "We are honoured to be recognized by Inside Market Data. We are committed to the mission of strengthening markets by offering the best trading tools to any firm." Adding, "We are dedicated to delivering low latency market data to our subscribers – across asset classes and across the globe – by focusing consistently on technical excellence and innovation."
About Quincy Data
Quincy Data LLC is the leading microwave distributor of extremely low latency market data. The Quincy Extreme Data service offers an integrated and normalized feed of select financial market data. Sourced from multiple exchanges in the US, Europe and Asia, the Quincy service is offered in exchange colocation centres in the UK, the US, Germany, France, Spain, Italy, Switzerland, Japan, Singapore and Hong Kong. Quincy Data is dedicated to levelling the playing field for extremely low latency market data.

McKay Brothers LLC and affiliates design, build and operate telecom networks for latency sensitive traders and risk managers of banks, funds and trading firms. McKay has provided fair and equal access to its lowest latency services in the US, Europe and Asia.