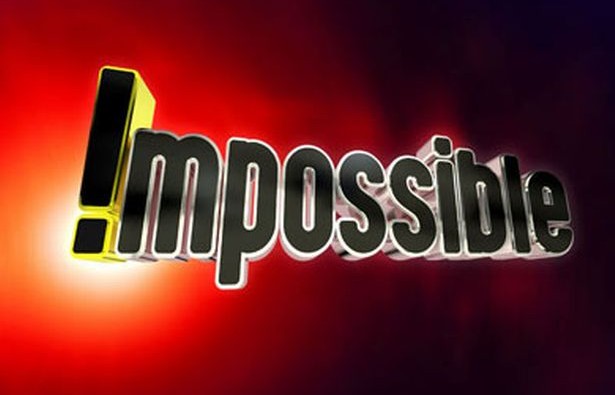 Many thanks for requesting an application form for series five of BBC One's daytime quiz show, !mpossible.
!mpossible: It's the quiz with the third dimension – the quiz where the questions aren't impossible, but some of the answers always are. They're not just wrong, they couldn't possibly be right!
You are applying to take part in the Programme entitled "!mpossible" (the "Programme") which Mighty Productions Ltd (the "Producer") intends but does not undertake to produce for BBC Network (the "Broadcaster"). The Producer does not guarantee that the Programme will be broadcast.
Completion of this application form does not guarantee you an audition or a place in the programme. Mighty Productions Ltd may conduct reasonable research following your application prior to deciding whether to take your application further.
If your application is successful you'll be expected to make yourself available for our studio dates (TBC).
It is very important that you do not disclose any information concerning the programme or your participation in it to any other person or company, by any means (e.g. discussion, letter, photograph, television interview, social networking etc.) without the prior permission of Mighty Productions Ltd.  All enquiries from the Press regarding your contribution must be referred to Mighty Productions Ltd.
The closing date for applications is 10th September 2018. Please send your application form in ASAP to enable us to process it as quickly as possible. Please note that we are unable to confirm receipt of application forms.
To apply, please click on the link below :