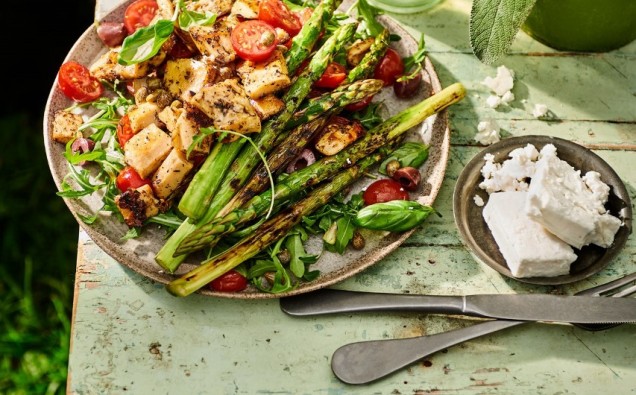 The warm weather has arrived and the 4th of July (aka the start of National BBQ Week) is swiftly approaching, with hosts across the country locking dates in the diaries and planning their spreads. Plus, with 8.8 million Brits set to go meat-free this year (up 22% YOY)1, the hosting 'steaks' have never been higher.   
However, despite new research from plant-based food brand Garden Gourmet which found that one in five of BBQ hosts in the West Midlands would feel unprepared to serve veggie or vegan guests, hosts don't need to 'flip out' as the leading veggie & vegan brand is on hand with grill-ready meat free options and delicious recipes guaranteed to wow your guests. 
Indeed, when it comes to catering to vegans, vegetarians and flexitarian guests, there are simple vegan solutions perfect for grilling available to hosts which don't require buying additional products or resulting in upset guests: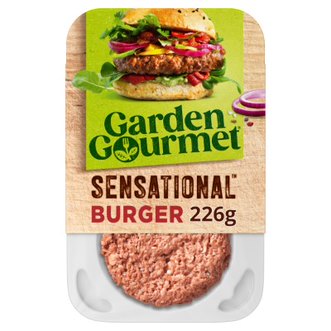 Don't 'flip out' with Garden Gourmet's Sensational Burger (226g, RRP £3.00) – the full burger experience in one bite – with a meat-like texture, juiciness, and a rich, satisfying beef flavour that will have guests (barbe)queuing at the grill.
Plant-based food brand Garden Gourmet has 'grilled' the West Midlands and found it's easier than ever for crowd-pleasing barbeque hosts to cater for changing UK dietary requirements; a third (32 per cent) of those surveyed in the region say the amount of plant-based options in supermarkets now makes it easier to provide alternatives for their guests.  
However, the study also revealed the West Midlands remain unsure of how to ensure all their guests are happy, with 20 per cent admitting they would feel unprepared if they knew a vegetarian was coming to their barbeque, whilst 31 per cent would feel either 'stressed' or 'confused', and 1 in 5 say they would have no idea what to serve. 
Laura Mack, Senior Brand Manager, Garden Gourmet, said: "The research shows that when it comes to hosting summer barbeques, hosts can feel unsure about what to serve guests with vegetarian, vegan or flexitarian dietary requirements, but there are many options for meat-free barbeques today that mean you don't need to compromise on taste, including succulent and delicious vegan burgers, juicy fillet pieces, and sizzling sausages. 
"Garden Gourmet understands that if you're not familiar with cooking meat-free items, it can seem daunting, but there are easy ways to switch out meat-based products for vegan alternatives that all guests will enjoy. 
"We'd like to think we're here to making hosting easy, because our range is a one-stop-shop solution for everyone." 
The study also found, of the 21 per cent in the West Midlands who worry about pleasing their veggie or vegan guests, top reasons include not wanting to buy the wrong thing and offend them, and not wanting to have to clean the barbeque between cooking. Others don't know what food to buy or serve whilst others admit being unsure how to cook plant-based food. 
Indeed, 21 per cent in the West Midlands have invited a vegetarian or vegan guest to a barbeque in the past – with 11 per cent of those admitting they asked the guest to bring their own food. A quarter provided meat alternatives which the guests didn't like, and 7 per cent simply forgot to buy meat-free options.  
However, a successful 46 per cent bought vegetarian or vegan substitutes which their guests enjoyed. 
Aside from providing for dietary requirements, other aspects of hosting a barbeque which hosts worry about included not buying enough food, a lack of room inside if it rains, and running out of plates or glasses.  
Alex Head, Founder of Social Pantry and expert caterer and party host, said: "The research suggests more and more people want to be able to cater in a plant based way and accommodate dietary requirements, but that there is still a lot of uncertainty about what this looks like. Luckily, there are some really easy ways to keep everyone happy! 
"The huge range of plant based alternatives in supermarkets that replicate the flavour and texture of meat or dairy provide direct swaps, however adopting a more veg focused approach to feeding a crowd has the ability to benefit everyone! 
"I always suggest shifting the emphasis from a centrepiece to side dishes – not only are they delicious and often people's favourite part of a meal, but having lots of vibrant colourful dishes on the table conveys that sense of generous abundance that makes people feel relaxed about tucking in, and by offering a range of choices, there is bound to be something for everyone. 
"Start with great produce – from beautiful salad leaves to the best bread – and invest in dips, condiments and sauces that can transform the simplest of meals. Sharing food is a fundamental way in which we connect with other people, but separate dietary requirements can create divides within a group. 
"Remember that veg centric food is for everyone – not just vegetarian and vegans – so rather than catering a small amount separately for your plant based guests, make enough for everyone so that you're all eating the same, with meat/fish as an optional add on. If you focus on making your veg dishes great, everyone will be happy!" 
Garden Gourmet's vegan burgers, fillet pieces, mince and sausages can be purchased at selected Tesco, Sainsburys, Morrisons & Asda stores. Find out more at https://www.gardengourmet.co.uk/.