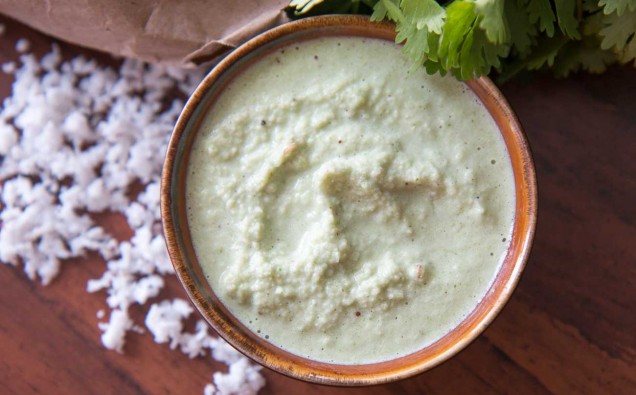 If you like side dips and raitas, then you must try the south-Indian equivalent. Pachadi, made by combining thick curds with vegetables, is tempered to add irresistible aroma. Try out our coconut and curd pachadi with added zing of ginger and green chillies.
Preparation Time: 10 mins
Cooking Time: 1 mins
Total Time: 11 mins
Ingredients 
* 1/2 cup freshly grated coconut
* 3/4 cup beaten fresh curds (dahi)
* 2 tsp finely chopped green chillies
* 1/2 tsp finely chopped ginger (adrak)
* salt to taste
* 2 tsp coconut oil
* 1/4 tsp mustard seeds ( rai / sarson)
* 5 to 6 curry leaves (kadi patta)
Method 
Step 1) Combine the coconut, curds, green chillies, ginger and salt in a deep bowl and mix well. Keep aside.
Step 2) Heat the coconut oil in a small non-stick pan and add the mustard seeds.
Step 3) When the seeds crackle, add the curry leaves and sauté on a medium flame
for a few seconds.
Step 4) Pour the tempering over the coconut-curds mixture and mix well.
Step 5) Refrigerate for at least an hour. Serve chilled.