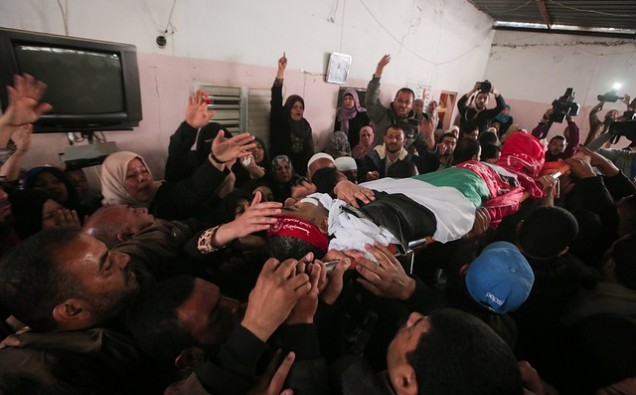 The World Health Organisation (WHO) has condemned the assault on a Gaza hospital on Tuesday 17th October that left at least 500 Palestinians dead and has demanded "immediate" protection for Palestinian civilians. Israel has placed the blame for the attack on Hamas while denying responsibility.
The attack on the Al Ahli Arab Hospital in northern Gaza was "strongly condemned" by the WHO, according to Dr. Tedros Adhenom Ghebreyesus, the organization's leader. "We demand that the evacuation orders be reversed and that civilians receive immediate medical care and protection."
According to the Health Ministry in Gaza, an Israeli airstrike killed more than 500 individuals, including patients and bystanders looking for refuge, and "hundreds" more are still buried beneath the rubble.
The most recent instance of Israel's attacks lacking even the most fundamental human standards is their attack on a hospital that contained women, children, and defenceless people. Recep Tayyip Erdogan, the president of Turkey, said "I ask all humanity to take action to stop this unprecedented brutality in Gaza.
Qatar's foreign ministry issued a statement strongly denouncing the hit, saying, "The expansion of Israeli attacks over the Gaza Strip to include hospitals, schools, and other population centres is a dangerous escalation."
The 'Israel War Room' account on X, formerly known as Twitter, claimed that the Israel Defence Force (IDF) had "no air activity" at the time of the explosion and that it "coincided with a salvo of rockets launched at Israel," implying that the "mass casualty event" at the hospital was "the result of a misfired rocket launch by Hamas."
Anglican Christian organisation the Episcopal Diocese of Jerusalem manages the Al-Ahli, also known as the Baptist Hospital. According to reports, it was crowded with Palestinians who had been hurt by Israeli airstrikes and those who had fled their homes after Israel had mandated the "evacuation" of the northern Gaza Strip.
In the midst of a widely anticipated ground invasion of the heavily populated region, Israeli Prime Minister Benjamin Netanyahu declared "war" on the Palestinian organisation and threatened to "dismantle" it. He also launched air and artillery operations against Gaza.