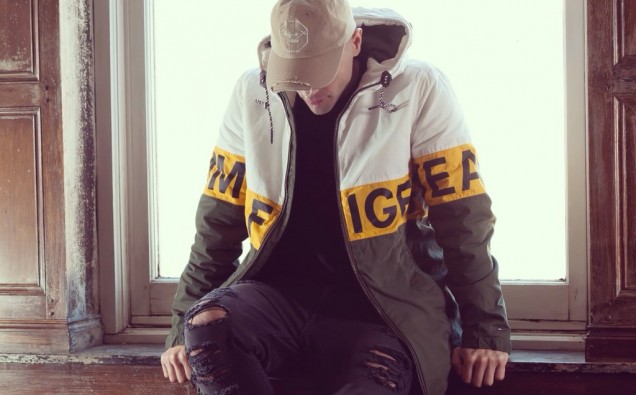 What are you currently working on?
I am working on a few International projects.  As a songwriter, I get to write for a lot of artists! Some tracks you may even know!
But the main thing that I am doing is putting the end touches to my debut album 'For The Culture' – the music genre comes from my mixed 'Heritage' which I am proud of. Being mixed race, English and Pakistani, my take on my culture is important and I feel that everyone's cultures should be respected. We should celebrate our heritage and that's what flavours my music and makes it unique!
What inspired you to pursue a career in music?
From a very young age, I loved watching Michael Jackson and seeing him sing, was very inspiring. I could understand the melodies, the way the music just flowed and I knew that I wanted to do the same. It was something I knew I wanted to do …
Did you receive any support from your family, regarding your music career?
I have been blessed with an amazing family who have always been supporting me. It's important to have that around you. Sometimes friends are like your family too. It's all a blessing.
Who is your favourite Asian Music Artist and why?
To be fair, I respect those trail blazers from back in days. Right now, there are two people who just stand out! They are Steele Banglez and Sevaqk, they are probably my favourites.  They just make good solid music, it isn't about boxes, they just make music that bangs!  They transcend the typical stereo types and that's sick!
Are you planning to star in anymore movies since your role in Amar Akhbar& Tony?
Since then I have been in 3 feature films – Requiem, Dangerous Games and Dead Ringer. Dead Ringer will be coming out later this year and I star alongside, Tom Zanetti! Make sure you review it and feature it! It's made with Amar Adatia and Colton Films!
What do you like to do in your spare time?
I love watching films and food!!! Nothing like a good Nandos! I also go to the gym and keep fit!
Aside from Music, is there anything else going on in your life, Marriage perhaps?
To be honest when you focus yourself on something, it's hard to concentrate on anything else. My focus right now is my music.
Will you be touring the UK anytime soon?
We will be at some events this year! So, make sure you have it locked on my socials as we put the dates on there!
Since your collaboration with Zack Knight and Dr Zeus, are you planning on collaborating with any other artists?
I have collaborated with a few artists since then. We have 'You're The One with CHIP and 'Jaani' with SEVAQK. All were top ten in the charts! The Chip track was at top 20 in the 'Hip Hop' mainstream charts!  There's loads more Collab's coming ….
What is the biggest lesson you've learnt throughout your career?
You know you learn every single day, so to pin point it to one thing is hard. But as you want one thing, then, not all people are what they make out to be…..
There is a lot more music coming, so please add me up on all socials! Shide Boss – Insta/FB/Twitter!
Thank you!