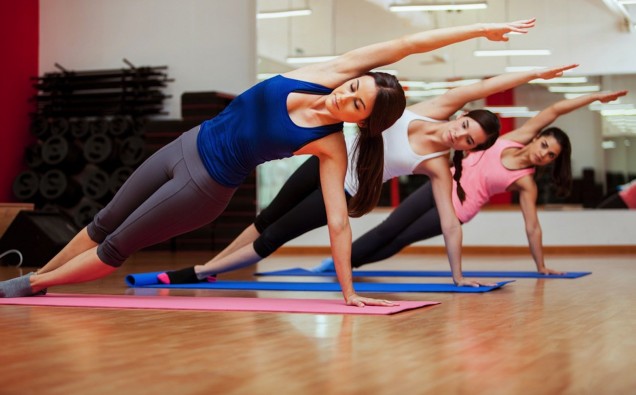 You are not twenty-one anymore! Now its time to start looking at the possibilities for anti-aging, not in the form of surgeries, treatments, or pills, but in exercising.
When you begin to get older, your body will most likely go through different functions. Cells in your body may begin to slow down as you begin to get older. There may be differences in the rate that your metabolism is able to work. Because you are not growing anymore, you do not necessarily need the hormone for growth, meaning that it will slow down.
This particular hormone slowing down will also cause for the rest of the body to slow down, which begins the aging process. How can you get the slowing down of age to speed up? One of the most obvious keys that you can use to help you is by staying active. It is proven that exercise can help to slow down the aging process, and that it keeps everything else going at a higher rate. By keeping in physical shape, you will be able to help communication with your body about what it needs in order to stay at its best. This particular communication can help your body both internally and externally. Exercise will first help the aging process by creating different capacities in the body.
This will mostly be done by aerobic exercises. Things as simple as walking and running, or even swimming can help to strengthen your internal system. Whenever you do this, you will be speeding up the heart rate for thirty minutes a day. Your metabolism and immune system will be they keys for your body to also move faster to keep up with your heart rate. Not only will it help these functions, but will also strengthen the heart and its ability to beat regularly and properly. Exercise is a natural way to keep your internal systems working better, not only during the time that you are exercising, but also throughout the day.
One of the major parts of aging is that there is a loss of thicker muscle tissue, causing weaker body functions. However, this can also be prevented with the right amount of exercise. By continuing to keep muscle strength up, you will be communicating with the muscle tissue, as well as other tissues to stay stronger. The muscles will not only gain in strength, but also in flexibility and coordination. By building muscle, you will continuously be enabling lean muscle mass, one of the most essential
parts to body functioning. These are things that should continuously improve as you age. When you do not work them moderately at least thirty minutes a day, it can cause your body to weaken instead of strengthen as you grow older. As you age, it will help you to maintain regular, everyday activities, such as lifting objects and walking up stairs. One of the most obvious ways that exercise effects aging is by the ability to stay at the right weight.
Obesity and being overweight are some of the largest factors that relate to one being and staying overweight. The extra stresses from too much weight can cause the bones and muscles to weaken, instead being overtaken by resources in your body that are not as effective in the overall functioning. Being overweight or obese is one of the major problems that leads to diseases and dis-functions from the body, which eventually contribute to problems with age.
If you want an easy anti-aging supplement, then it can begin with you simply moving every day for thirty days. Exercise effects aging in a positive way, and helps you to keep blowing out your birthday candles with one breath. It not only helps you to keep your attractive physique, but also will help your internal tissues and functions to stay in place like they should. If you want to live longer and healthier life, then making sure that you exercise will help you with all of your efforts to fight age.
Reema Sarin