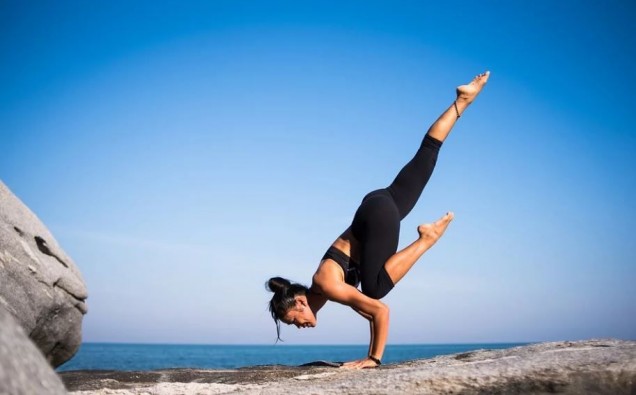 Quarantine and Fitness
Are you keeping up with healthy habits during lockdown? For many, the answer may be 'no'. It isn't easy is it? We are juggling home schooling, working from home, dealing with isolation, not being able to see loved ones and its all very overwhelming. So, working out and eating right may not be at the top of the priority list.
Many of my friends who were going to the gym prior to lockdown have completely stopped any form of exercise because they gyms are closed. A lot of
have 'fallen off the wagon' and are struggling to keep up with fitness at home.
To be honest, I was the same during the first few days of lockdown. I was not exercising and eating all the snacks I could see! I soon realised that this is not the way I was going to spend lockdown. I
decided that by the end of lockdown I would be healthier then I was at the start of lockdown.
Why did I decide this? Two reasons, firstly, I'd been working hard getting my fitness back on track that I didn't want all that hard work to go down the drain!
Secondly, if there was ever a time to get fit and healthy it was NOW. Without mentioning the C word here, if we are fit and healthy we may have a better chance of fighting off any sort
of illness.
That is reason enough to keep exercising and eating healthy. For me, my days are incredibly busy. Juggling home school-
ing my 6 year old and a 1 year old as well as everything else. I created a schedule for myself, nothing to rigorous, just a rough plan of each day. I
I began exercising at the same time every
day. Soon, the kids just got used to me exercising and even my 1 year old would let me just get on with it! To make things
easier I started to eat the same breakfast and lunch pretty much every day because they were easy meals and contained the right about of carbs and protein I needed. So even during a busy
day, I'd always be eating right.
A well balanced diet is key to being healthy.
I purchased some resistant bands to use and have also been following some workout programmes. As well as this I managed to get my pole installed be-
fore lockdown! I'm a beginner pole fit dancer so I've been able to keep this up at home which has been fantastic. For those who love the gym, yes its not the same working out at home but its better to do something than do nothing.
Through my social media I've had people reach out asking for advice and I love that I've been able to help people. When my friends and family see me now (from afar of course) they are shocked at how much weight I've lost. Losing weight wasn't my intention at all, my goal dur-
ing lockdown was to become fitter and stronger and I've definitely achieved this.
I always say 'strong not skinny'! I'm always happy to help anyone who needs advice, you catch me on my Instagram @
avi_fitlife_polelife
Make your health a priority.
Be happy, be healthy!