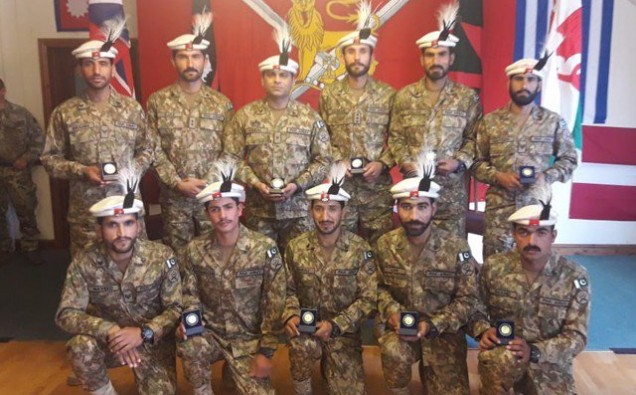 The Pakistan Army team has won a gold medal during the world's toughest Cambrian Patrol competition which was held at Wales, UK.
The 11-member Pakistani team was from a Battalion of Northern Light Infantry, the brave soldiers from Pakistan's Gilgit Baltistan, Inter-Services Public Relations said.
Pakistan won the gold medal for the fourth time.
Over 134 teams from 31 countries participated in the competition.
Cambrian Patrol is a mission and task-oriented patrolling exercise of 48 hours during which participants of the patrolling team cover 60 kilometres carrying 25 kilograms.
It is a physically challenging and arduous exercise that concentrates on teamwork for achieving the mission which is held the mountainous terrain of mid-Wales, UK. The exercise shows tactical and technical challenges, self- discipline, testing leadership, courage and determination of the participants.
The competition began in 1959. It was set up by a group of Welsh Territorial Army soldiers who designed a weekend training event, featuring long-distance marching over the Cambrian mountains and culminating in a shooting match on the Sennybridge training area.