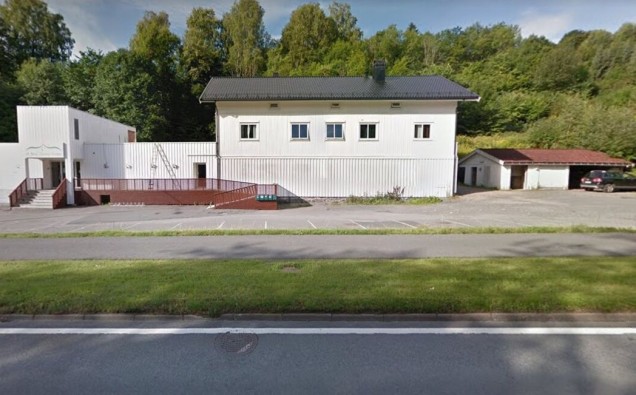 Philip Manshaus, the 21-year-old accused of the terrorist attack on a mosque around 20km from Oslo, appeared in court just a few weeks ago. He briefly smiled at photographers, but otherwise did not speak in the presence of reporters. He also declined to talk to the police, which his lawyer Unni Fries claimed was because "He is exercising his right not to be interrogated. He is not admitting any guilt." She added that in a closed-door hearing, he asked to be set free.  
The attack took place on Saturday 10th August at al-Noor Islamic centre in Bærum. According to witnesses, Manshaus entered the mosque wearing a uniform and helmet, which had a camera attached to it through which he filmed the shooting. He did not broadcast the attack, but police attorney Paal-Fredrik Hjort Kraby told a news conference that "this video is key evidence." 
He also carried several guns, some of which may have been illegally obtained according to the police. He fired several shots although thankfully no-one was seriously injured.  
Manshaus's face and neck were bruised and scratched, and he had black eyes when he appeared in court. His injuries were most likely inflicted when members of the mosque wrestled his weapons from him to prevent him from firing more shots.  
The court ordered for Manshaus to be held in pre-trial detention on terror charges for four weeks. He will spend two of these weeks in solitary confinement. He will have a ban on prison visits and no access to media coverage while being investigated on suspicion of attempted murder. Manshaus is also in detention for the murder of his stepsister, whose body was found at his house after the shooting, and for breaching anti-terror laws.  
Prosecutors said that: "the investigation is still in an early phase, and the suspect has not made any statements to the police." Fries refused to comment on Norwegian media reports that Manshaus was inspired by the New Zealand mosque shootings in March. These reports are the result of online posts on Endchan made under Manshaus's name before the attack, in which he expressed admiration for these shootings. However, Reuters could not independently verify that these were posted by Manshaus.  
Hans Sverre Sjøvold, head of Norwegian Police Security Service, will explore whether Manshaus was linked to any domestic or foreign extremist networks.  This investigation is continuing despite detectives' beliefs that Manshaus acted alone.  
It will likely be a few months until the case results in any formal charges and a trial to decide whether Manshaus is guilty or not. However, if he is found guilty, Norwegian sentencing guidelines say that breaching anti-terrorism laws, and the murder of his stepsister, each carries up to a prison sentence of up to 21 years.  
Elisabeth Hagen, the lawyer of Manshaus's stepsister's mother, stated, "these are two tragedies, one with the girl and one with the mosque," and did not comment on any possible motive for the murder.   
By Charlie Murray