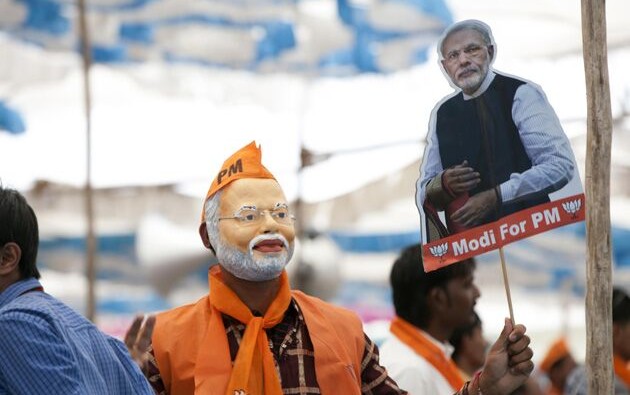 Claims that India is one of the fastest growing economies are false 
The federal government in India, under Prime Minister Narendra Modi, had desperately tried to hide the details into the struggling Indian economy. However, Modi's former economic adviser, Arvind Subramanian, had been working at paper at Harvard and discovered that the country's growth rate was not at a high 7 percent, but a meagre 4.5 percent.  
In conclusion to this, India's claim to being the fastest growing economies in the world has been incorrect, and the nation has fallen 50 places down, than they initially thought, in the ranking. The government has denied these claims and stated that they will prove Subramanian's claims wrong with their own figures. However, the advisor's revelations have attracted attention from various independent economic experts and observers who already suspected this claim.  
This new information is the latest in a long line of data fluctuating that Modi's government have been accused of. This began in 2015 when the figures in which calculated their Gross Domestic Product (GPD) had been manipulated, as the government shifted the base of calculation to the market price paid by the consumer rather than the wholesale price of a product. This pushed up the GDP drastically, attracting the attention of economic experts.  
In reality for India, the real estate industry has been at a standstill since demonetisation (the withdrawal of old notes). The automobile industry has experienced a 21 percent sales decline compared to figures in 2018, which is the biggest fall in sales in the last 18 years. However, the most significant change of all is the unemployment rates, which are at the highest they have been in the last 45 years. 
Quartz, a global business website, stated, "lower consumer spending, sluggish investments, and slower growth in agriculture and manufacturing are retarding growth." 
The BJP (Indian Peoples' Party) have covered up figures and manipulated them to hide the reality of India's economic performance. Economist and the leading opposition party, Congress, Member of Parliament, Jairam Ramesh, stated in the Indian Express that the Modi government had claimed that an estimated $2 billion has been saved for the new system of moving subsidies directly to beneficiaries. However, when this had been examined by the Comptroller and Auditor General (CAG), the savings were in fact just under $254 million, as the remaining savings were required to salvage the fall in global oil prices.  
The government have assured that the National Statistics Office (NSO) would be monitored by parliament. However, it is safe to say that there will be suspicions in any economic data that the Indian government release in the future.  
Navkiran Bains