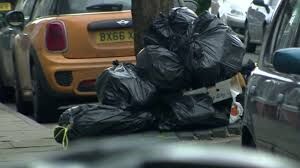 Birmingham council blame Government for scheme delay 
The scheme in which will see certain motorists pay a charge to drive through Birmingham City Centre has been delayed until July 2020, which is seven months later than planned. 
Birmingham City Council said a vehicle-checking tool which is being supplied by Whitehall will not be ready until December, which is two months later than expected. The council blamed the Government for this delay. 
There are also confusions on who will be responsible for collecting payments generated by the scheme as the council stated that the Government had vowed to provide a system for these payments; however, they now expect local authorities to deal with this. 
Birmingham's transport and environment boss, Coun Waseem Zaffar, said that the delay to the clean air zone is "unacceptable". 
"The council has been fully on track to implement the Clean Air Zone from January 2020 on the basis of assurances from the Government that the vehicle checker would be in place by October this year. However, the essential online tool has now been delayed to December 2019, which means we are unable to go ahead with our Clean Air Zone in January as planned," he said. 
Navkiran Bains