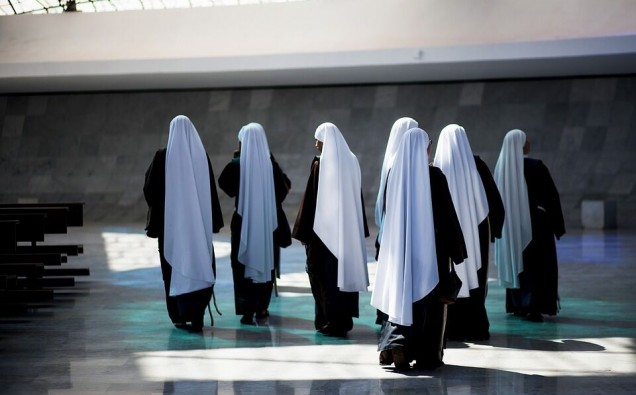 An Indian Catholic nun has been expelled after she spoke out against a bishop accused of rape and has been denied justice by the Vatican.  
Sister Lucy Kalappura stated that she was disappointed by the Vatican's decision to reject her appeal against her dismissal from the Franciscan Clarist Congregation (FCC) in the Kerala state.  She has said that she will not be leaving the convent and has plans to take this to court.  
In 2018 sister Lucy took part in protests against Bishop Franco Mulakkai. He was arrested over allegations that he repeatedly raped a nun between the year 2014 and 2016. However, the bishop denies all charges against him.  
The FCC stated that Sister Lucy was expelled on the grounds that her "lifestyle was in violation of the proper law" of the congregation.  
However, Lucy claims that she was dismissed because she took a prominent role in the protests against the bishop.  
She also said that she was "not at all satisfied" with the Vatican's response. She stated that the church officials did not contact her to hear her side of the story.  
"I am not going to leave the convent. The lifestyle I lead is as per the rules and regulations," she added. 
Although she did receive a letter from the Vatican saying that she could "present a new recourse" if she felt that the ruling was "against her lawful rights". However, Lucy said she had no plans to appeal. 
"I am allowed a second appeal, but I don't see any point in doing that since they have made up their mind. I will now go to court on behalf of all the people who are being suppressed and facing illegal behaviour from authorities of the congregation," she said. 
Other nuns who protested against the bishop have also accused the church in Kerala as well as Vatican officials for turning a blind eye towards the rape allegations. 
The nuns sent a letter to the Vatican's ambassador to India and even wrote to the Vatican. However, they did not receive a response from either. 
There have also been a number of punitive measures that have been taken against the nuns who protested, including transfer notices and disciplinary warnings.  
While testifying in a local court, one of the nuns told the judge that the church was attempting to "sabotage" evidence to protect the bishop.