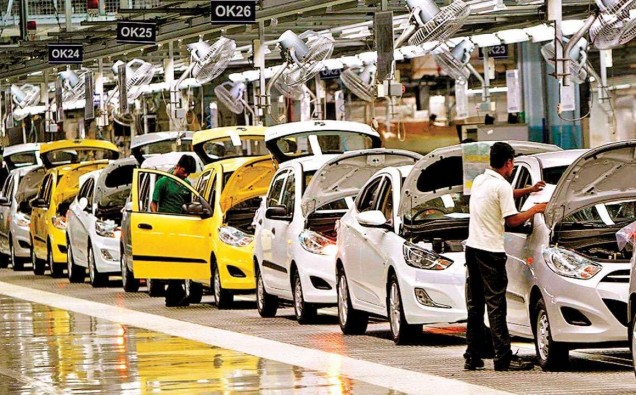 India's large car market was flourishing two years ago, and worldwide players were in a hurry to invest. Now the situation has plummeted into reverse. 
 According to the figures, which were released by the Society of Indian Automobile Manufacturers (SIAM), sales of passenger vehicles dropped by 31% earlier this summer. July was the ninth month of decline and the sharpest one-month drop in more than 18 years.  
SIAM Director General Vishnu Mathur told CNN Business: "This is a sort of a slump that is affecting every part of the industry." 
India had been a light commercial for car makers until recently, with the yearly sales of passenger vehicles rising about 33% over the past five years. 
 Worldwide players like Hyundai and its subsidiary Kia have invested billions in increasing their mark in the country. New players like Chinese state-run carmaker SAIC have also tried to grab a slice of the business. 
Before the slump, India was predicted to overtake Germany and Japan to become the world's third-largest car market by 2020, only to be behind by China and the United States. 
But the country's biggest carmakers are now struggling. New safety and production regulations have driven up the prices. The troubles among India's consumer finance providers have hit lending, and a more significant financial slowdown has made consumers hesitant to spend. 
 Maruti Suzuki accounts that roughly half the passenger cars sold in India reported a 36.7% drop in vehicle sales in July. Sales at Tata Motors (TTM), which owns Britain's biggest carmaker Jaguar Land Rover, plunged by 31%. 
 The leading Indian manufacturer of electric vehicles, Mahindra & Mahindra (MAHMF), has suffered a drop of 17%. It said last week that it would have "no production days" at several plants for up to 2 weeks, this quarter, to manage falling sales. 
Worldwide rivals are also suffering. Last year in the same month, South Korea's Hyundai (HYMTF) and the No.2 player in India, saw its sales fall by 10% in July. Also, the Japanese giant Toyota (TM) fell by 24%. 
 By Tauseef Asif