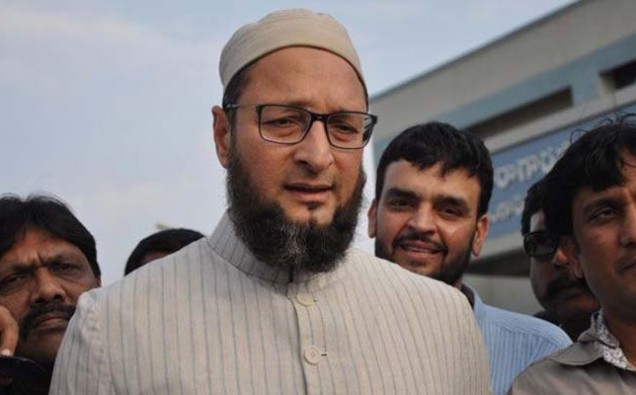 Prime Minister Narendra Modi not visiting Palestine during his forthcoming visit to israel, would "strengthen the occupation of West Bank and Gaza" by the Jewish State, AIMIM president Asaduddin Owaisi has said.
"The Prime Minister, during his three-day visit, is not visiting the occupied territories, which we (Indian leaders in the past) have done (visited). Whenever any Indian authorities went to Israel, they have maintained ties with Israel…We also reaffirmed our support to the Palestinian cause."
"That's why I say this (Modi not visiting Palestine) will strengthen the occupation of the occupied territories of West Bank and Gaza," Owaisi told reporters.
The Palestine cause is "no more dearer to this government", unlike every previous government, the All India Majlis-e-Ittehad-ul Muslimeen chief alleged.
"Agenda now is that the cause of Palestine is no more dearer to this particular government, which had been visited by representatives of every previous government. That has been the cornerstone of our foreign policy," the Hyderabad MP said.
Claiming that Israeli armaments, including border sensors and drones, have been ineffective in the country, he asked why the Centre has given contract to Israeli companies which were blacklisted earlier.
Owaisi said: "America should also adopt a stern attitude towards another terrorist leader Hafiz Saeed, whose declaration as a UN designated terrorist has been blocked repeatedly by China."
Modi's three-day visit to Israel will be the first by an Indian premier.
The visit is aimed at commemorating 25 years of diplomatic ties between the two countries.
Modi will also hold talks with his Israeli counterpart Benjamin Netanyahu to explore ways to enhance cooperation in key strategic areas.