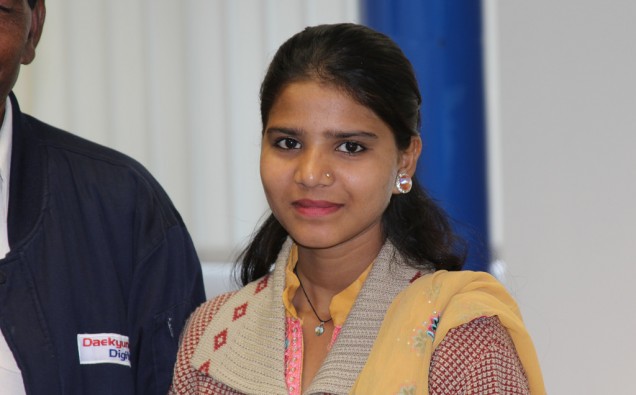 In a historic ruling of a Christian woman Asia Bibi, charged on blasphemy was acquitted after spending eight years on death row by the Supreme Court of Pakistan headed by Justice Saqib Nisar and Justice Asif Khosa.
This verdict came as a distress for Pakistan and its people who support strong Blasphemy laws and took to streets as dogmatists.
There has been a turbulence and violent protests from Pakistan ever since. Asia and her family have been since getting death threats. Her husband said they have pleaded for asylum sensing the danger.
Reports suggest a lot of western countries have come forward in committing to provide Asia Bibi and her family asylum, but the Pakistan government confirms to pulling her out from seeking asylum in any other country claiming measures to put an end to the violent protests.
These extremists have surrounded the court and demanded Asia Bibi to be hanged saying she deserved to be killed. Islamist leader for Tahreak-e-labaik (TLP) party blocked roads in major cities for several days.
This historic verdict has not only brought the blasphemy laws to question in Pakistan, the family in question to danger but also the judges who gave a 34 page speech on how the laws have been misled and people misguided to threat.
ACCUSATIONS ON ASIA BIBI
It all started when Asia Bibi also known as Asia Noreen had an argument while sharing a bowl of water with her fellow workers in a field, where they were working as farm labourers in June 2009.
The women made a remark on Asia's faith and inappropriate to share a cup with a Christian, she on the other hand as claimed by the women made an offensive remark on Prophet Mohammad. This unacceptable to the women around caused fued. Asia Bibi and her family were beaten up. Police investigation says she confessed to blasphemy and was then taken into custody.
Despite glaring discrepancies found in the witnesses and evidence, she was found guilty in November 2010 in the lower court. People rejoiced her sentencing, and have been awaiting her death row ever since.
PAKISTAN'S BLASPHEMY LAWS
India's British rulers first structured the religious laws but it only until 1927 that these laws came into force. Pakistan succeeded to them after partition. Between 1980 & 1986, these laws were Islamicised by the then Military government of General Zia-ul-Haq.
Laws created by the British clearly that it a crime to offend a religious gathering or funeral ground, debase a place of worship or object. A maximum punishment of 1 to 10 years would be awarded with or without fine.
The year 1980 and further in Pakistan saw an expansion and addition of blasphemy laws. They were mended to gain power and target over the minority groups in Pakistan. They now have the power of giving capital punishment to anyone who insults Islam.
HISTORIC VERDICT CAUSING A NATIONWIDE STIR
This is one of a case in Pakistan. Asia Bibi being a Non-Muslim woman spent eight  years in confinement on blasphemy charges in a country described by the UN as a place where practising religious freedom is considered distant.
Pakistan has a total of 1.6% Christian population which makes them minority who are always targeted by the extremists groups. The country has a long history of convicting its people including muslims in the name of blasphemy but in real settling scores for their personal issues.
Reports say, since 1990, 65 people have been convicted in the name of blasphemy. Politicians, albeit have supported these convictions to maintain and increase their support group.
The case could not be what it is made to seem like. As it is suggested by the police investigation, Asia Bibi confessed to blasphemy when she was beaten up. This could clearly be a case of settling personal scores. It is made clear from the fact that a formal police complaint was only made 5 days after the incident took place.
Not only her release has brought a wave of triumph for the Christians in Pakistan but has also brought about a change in the judiciary system not being intimidated by the vigilantes.
A month after she was imprisoned, people of Pakistan maintained their stand of getting her a death sentence, but the country also viewed some ministers coming in support of her; unfortunately this was not taken liberally by the locals.
She was visited by the then Governor of Punjab & a PPP leader Salman Taseer who was gunned down by his own extremist Islamist bodyguard in Jan 2011.
A few months later, Pakistan minister for minority affairs Shahbaz Bhatti was shot to death for visiting Asia Bibi and saying that he believed her non-gulity and desire to see her acquitted of this case.
This made it an even high profile case and had everyone's eyes on it causing the Lahore court from abrogating it.
Justice Nisar has set an example in the state of Pakistan by choosing not to get swayed by the masses but has taken the deliberate risk of becoming a target of vigilante group.
By Khushboo Chauhan